I'm excited to unveil the new website for Jesus Collective, a new global network of churches and church leaders who unite, equip, and amplify a movement all about Jesus. They pool their resources and gifts together to learn from each other, disciple and train new church leaders, and steward better church communities.
I was contracted by The Meeting House to help bring this beautiful design from Fivebox and Phil Goodwin to life, and I had to do it on a tight deadline.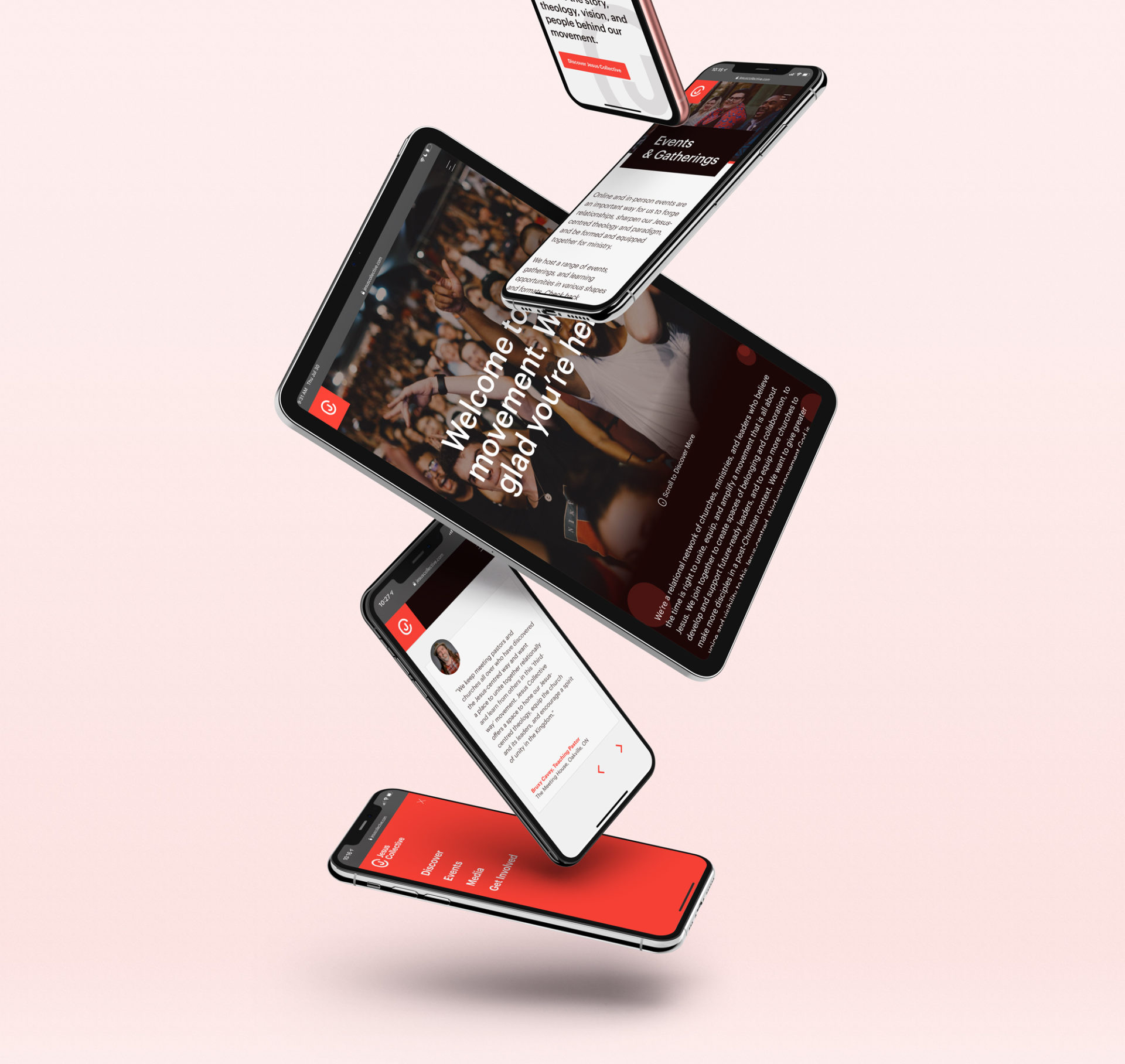 The new Jesus Collective website is built on a robust, unique site builder. The page editor is built specifically for their needs, and allows simple pages (like their Events page) and complex pages (like their Get Involved page) to be built with ease. It also easily allows them to pull in content from other sources, so they can quickly get their podcasts, Youtube videos, and more in one place.
The site is built for the future, so it's easy for Jesus Collective to add new pages later — and easier still for them to add all sorts of multimedia, like featured videos and photos, blog posts, and more.
Here's what Jesus Collective had to say when the project was finished:
"This is so good. Everyone is absolutely thrilled! It's been so fun working with you — seriously — you executed and delivered on everything (and more)! Thank you for all of your work on this."