I'm excited to reveal the new website for Emotive. Emotive is an outreach and awareness campaign in British Columbia that encourages people to go electric with their next vehicle purchase. It's part of the provincial government's electric car strategy, and it partners with other organizations — like the Fraser Bin Council and their Plug In BC initiative, which I also helped build. (Emotive is also a sponsor of Electrafest, another project I worked on.)
Emotive is the third project I helped Flipside Creative with this year. The design Flipside put together for the Emotive website is fantastic. If you happen to explore the Emotive website, I'd point out the way that they use curves to represent roads and car shapes.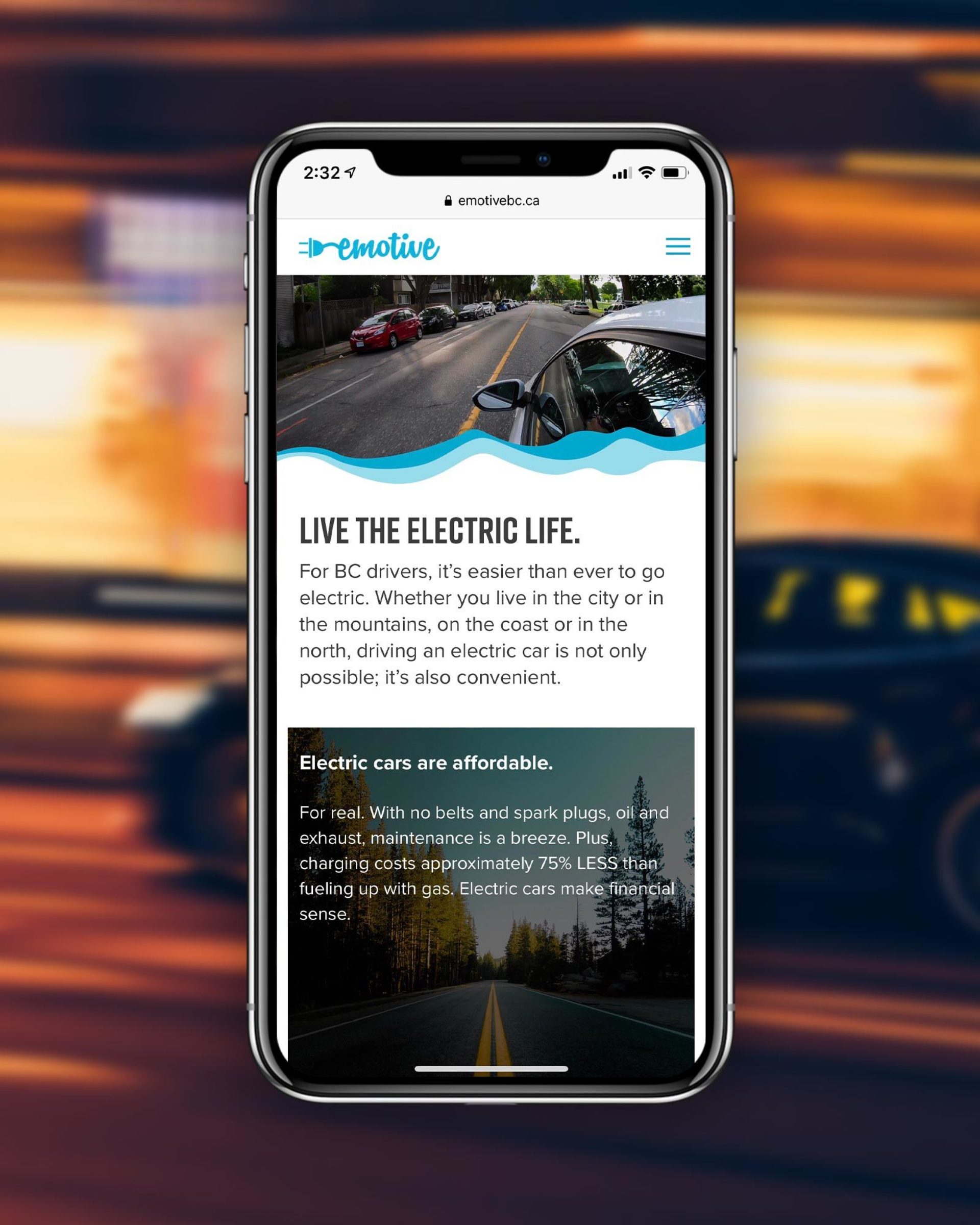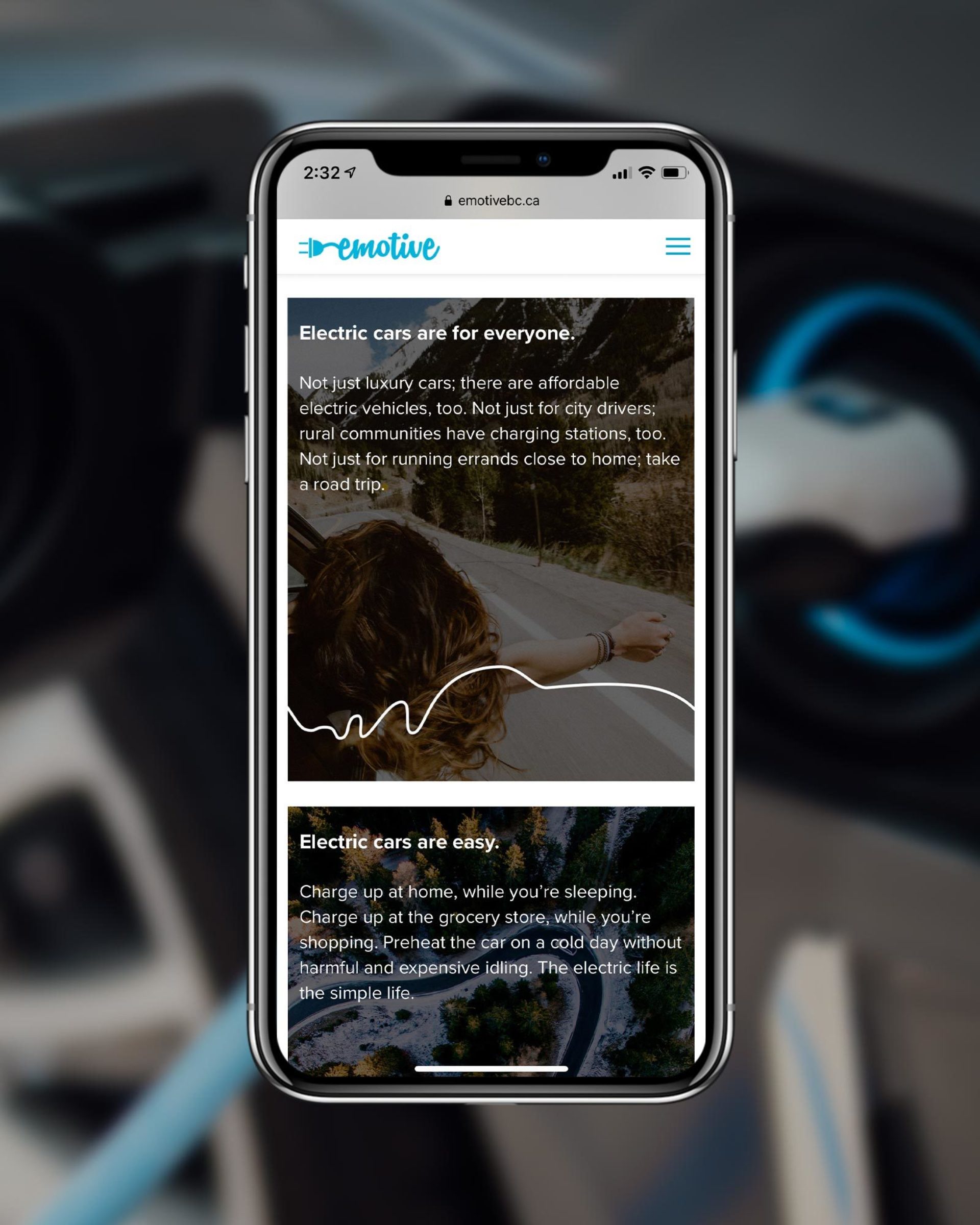 Because I've worked with Flipside a few times now, let me share a bit more about them with you: Flipside is a fantastic design agency in BC that focuses on doing good work for great organizations. (They're also a Certified B Corp, which is dope.) Their team is small, nimble, and mighty, and every project they take on is more impressive than the one before. I love working with these ladies, and would recommend them in a heartbeat if you need their unique mix of design skill, strategy, and heart.
Here's a little bit more about the website: like Plug In BC and Electrafest, it's built on Wordpress. That being said, this Wordpress site doesn't look like any other in the back-end. It's a custom build through and through, which makes it a lot easier to use and work with. It's also super fast. Wordpress isn't known for its speed these days, but Emotive's website is snappy as heck. I'm super proud of that.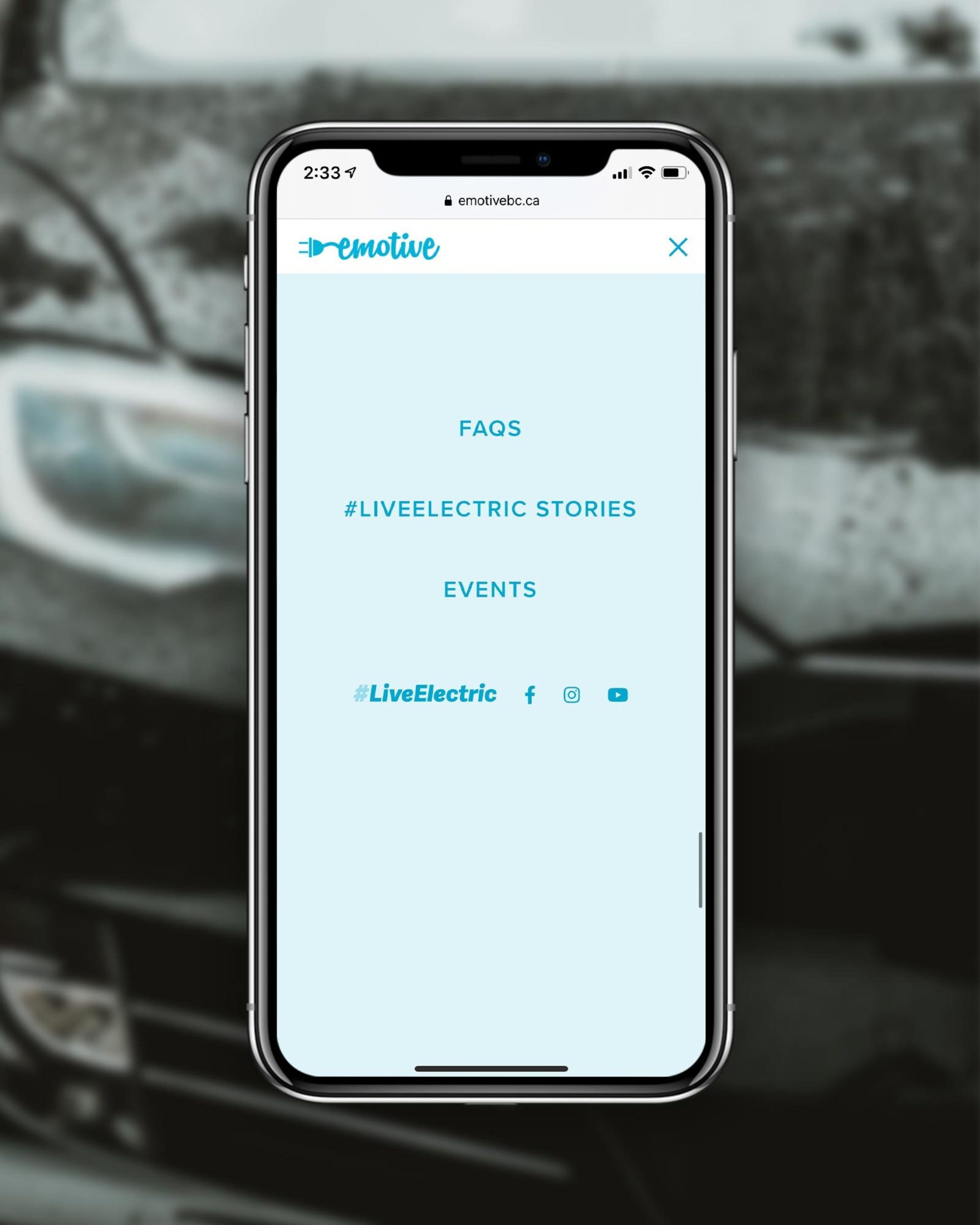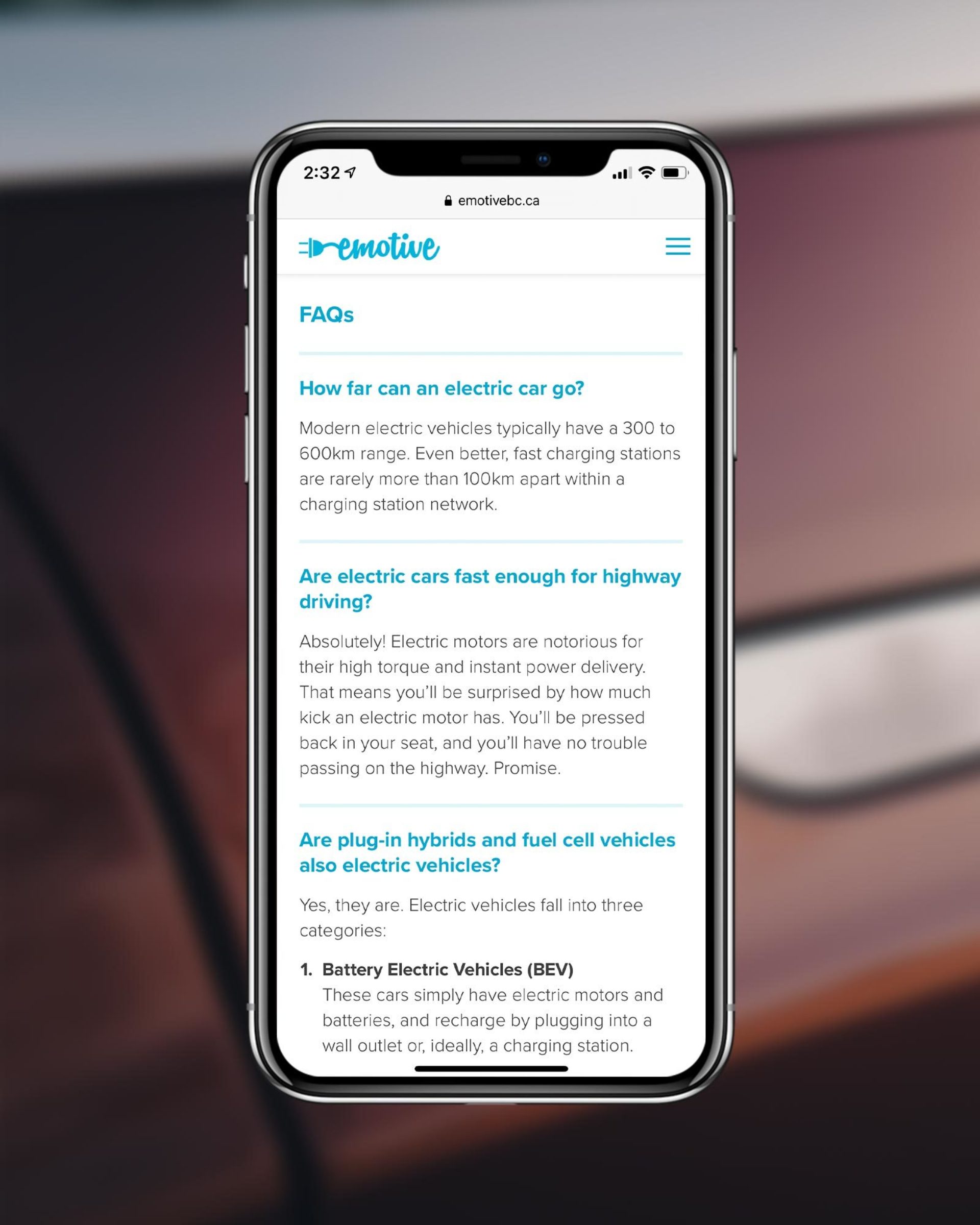 It was an honour to collaborate on this with both Flipside and the government of British Columbia. Over the coming years, as electric vehicles become more prevalent on BC roads, I am sure these sites will continue to play a significant role in reducing fossil emissions and creating a cleaner and healthier planet for us all.