One Story is Jesus-centred kids and youth curriculum from The Meeting House. Their mission, to quote their own website, ​"is to equip the Jesus-centred movement to introduce kids and youth to Jesus and help them become life-long followers of Jesus." The One Story team has done an incredible job of making curriculum suited for all age levels, and I know from my time attending their church that the program is extremely successful.
While The Meeting House has used this curriculum for years, it wasn't until recently that it was branded as One Story. When they adopted their new branding, they needed a new website to match.
The One Story website was a very collaborate process with their team, and I'm thrilled with how it turned out. Instead of hero images, we used hero collages — to emphasize the idea of many unique people sharing in one story about Jesus. In addition, we were able to bring parts of the logo design into the site layout, arranging some of the collages portions of the ​"S" shape, or using curved section breaks that borrow from zoomed-in portions of the ​"S". And each curriculum page emphasizes a different colour, which reflects the dynamic One Story brand.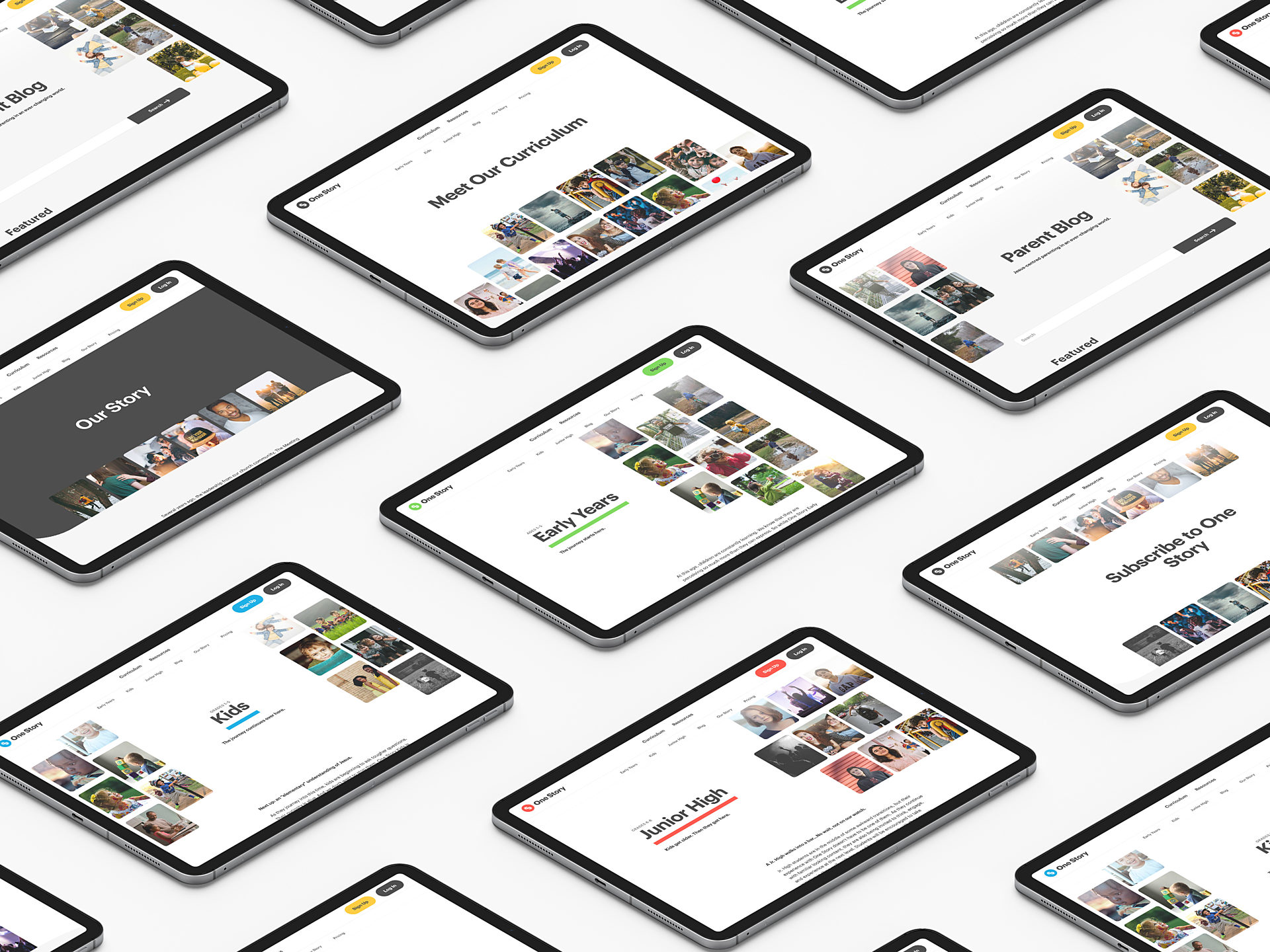 This was an incredible project to work on — a highlight of my career. I'm a little behind on sharing the site — it launched last year — and a full case study is coming. In the meantime, I'd love it if you visited the One Story website for yourself.