ProMinent Fluid Controls
I helped the Canadian division of a large multinational industrial company modernize their marketing approach and get their story online.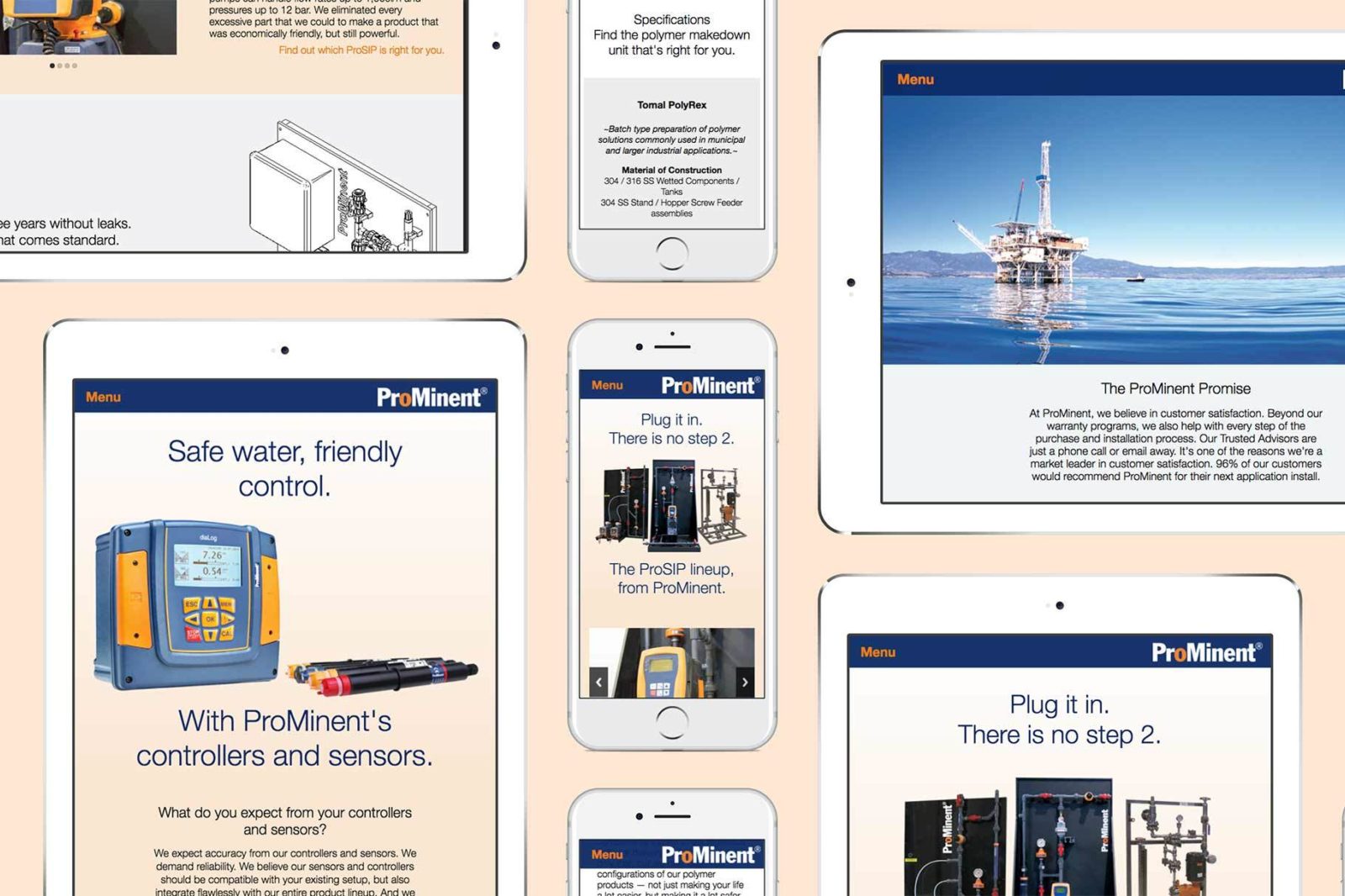 The brief
ProMinent Fluid Controls is a chemical treatment company that's been around since 1960. They make pumps and systems that help get chemicals out of water — whether that's local tap water, your gym's pool, or the vegetable misting systems at the supermarket.
I helped ProMinent tell their story online. Over the course of two years, I developed and implemented a digital marketing strategy that would set them on a ten-year path for success. I also updated their branding and messaging to engage with a younger and less experienced audience.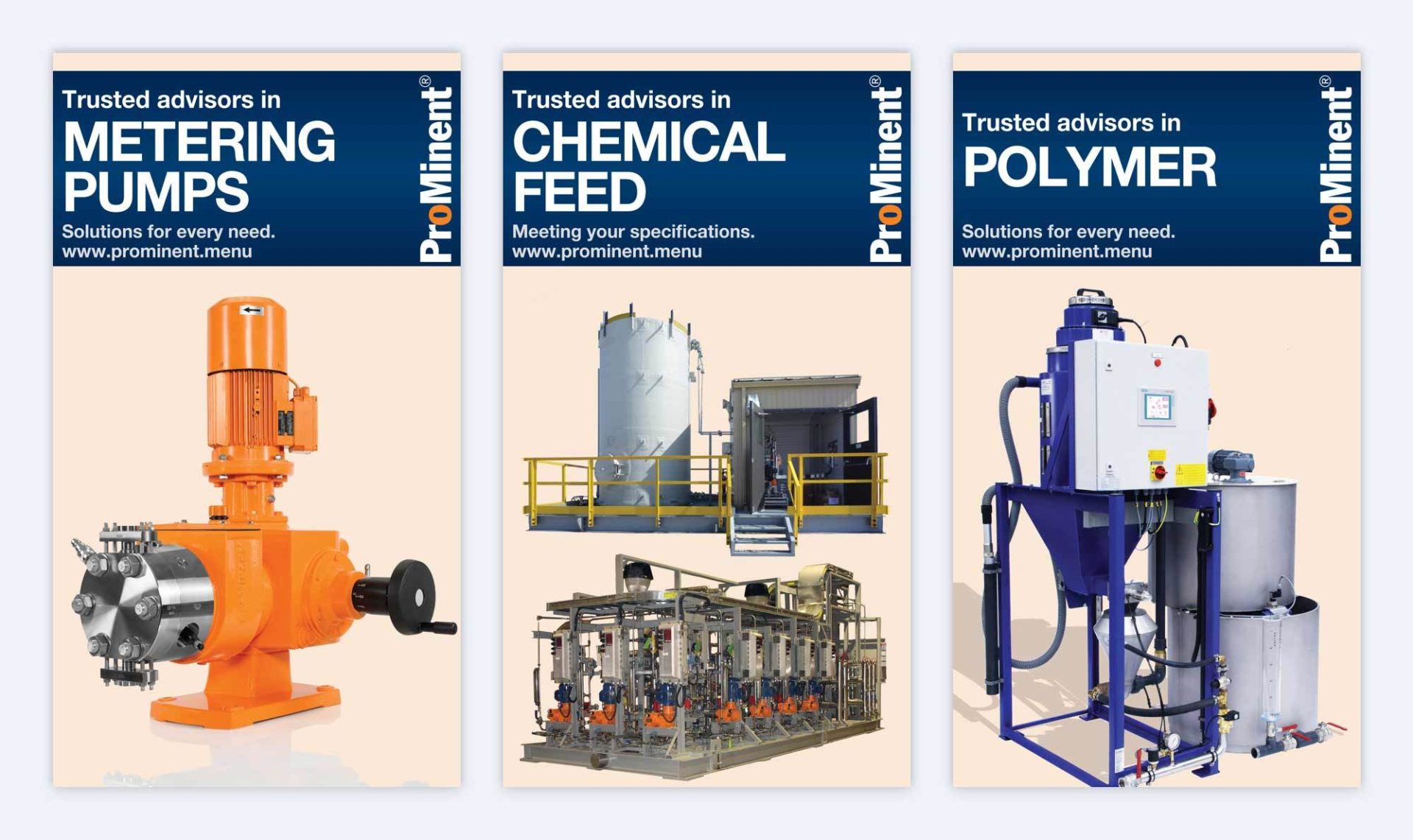 A new look in print
I expanded ProMinent's colour palette for a series of advertising campaigns that helped ProMinent's products appear as premium as they are. The colour palette became the defining element of all the organization's advertising for a number of years.
I also removed all the bullet points from ads, and focused on simple copy and great product photography that clearly communicated the point. ProMinent was already one of the most popular companies in the business because the purchasing and ownership experiences for their products were incredibly simple. These new ads matched the experience, and because we traded spec lists for glossy photography, they had the added benefit of making ProMinent look confident in the products themselves.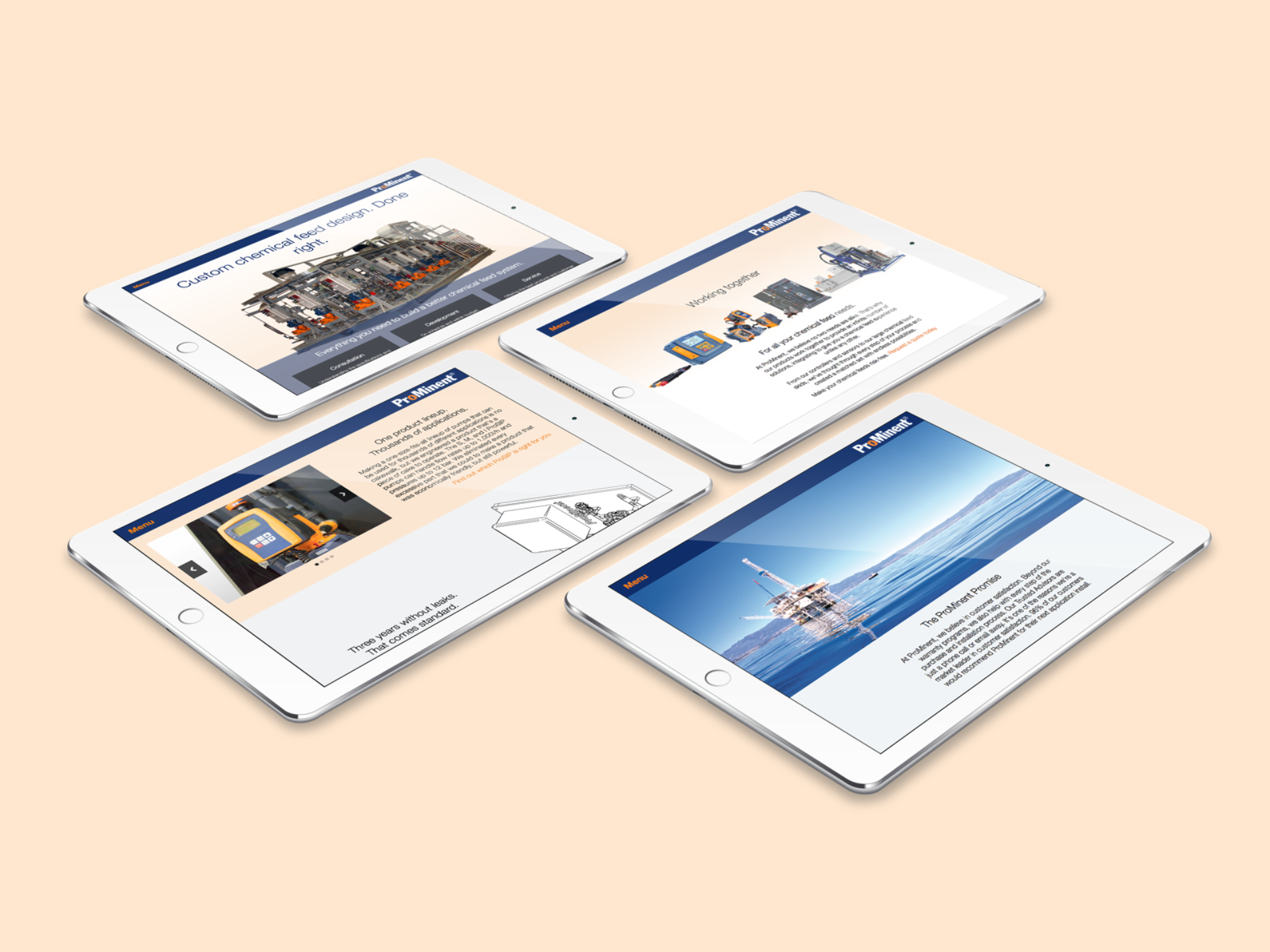 Matching web design
I also designed and developed a series of microsites — one for each major product platform that ProMinent was interested in selling. The microsites matched the existing print ads in colour and tone.
I added unique URLs to each print ad we made to send people to related product microsites, so we could see how effective the ads were over any given publication period. This allowed us to track the print ads' successes in meaningful ways, and we could use the data to help ProMinent decide where they were going to invest in the future.
The microsites were all designed to be mobile-friendly and easy to use, regardless of the platform its visitors were on.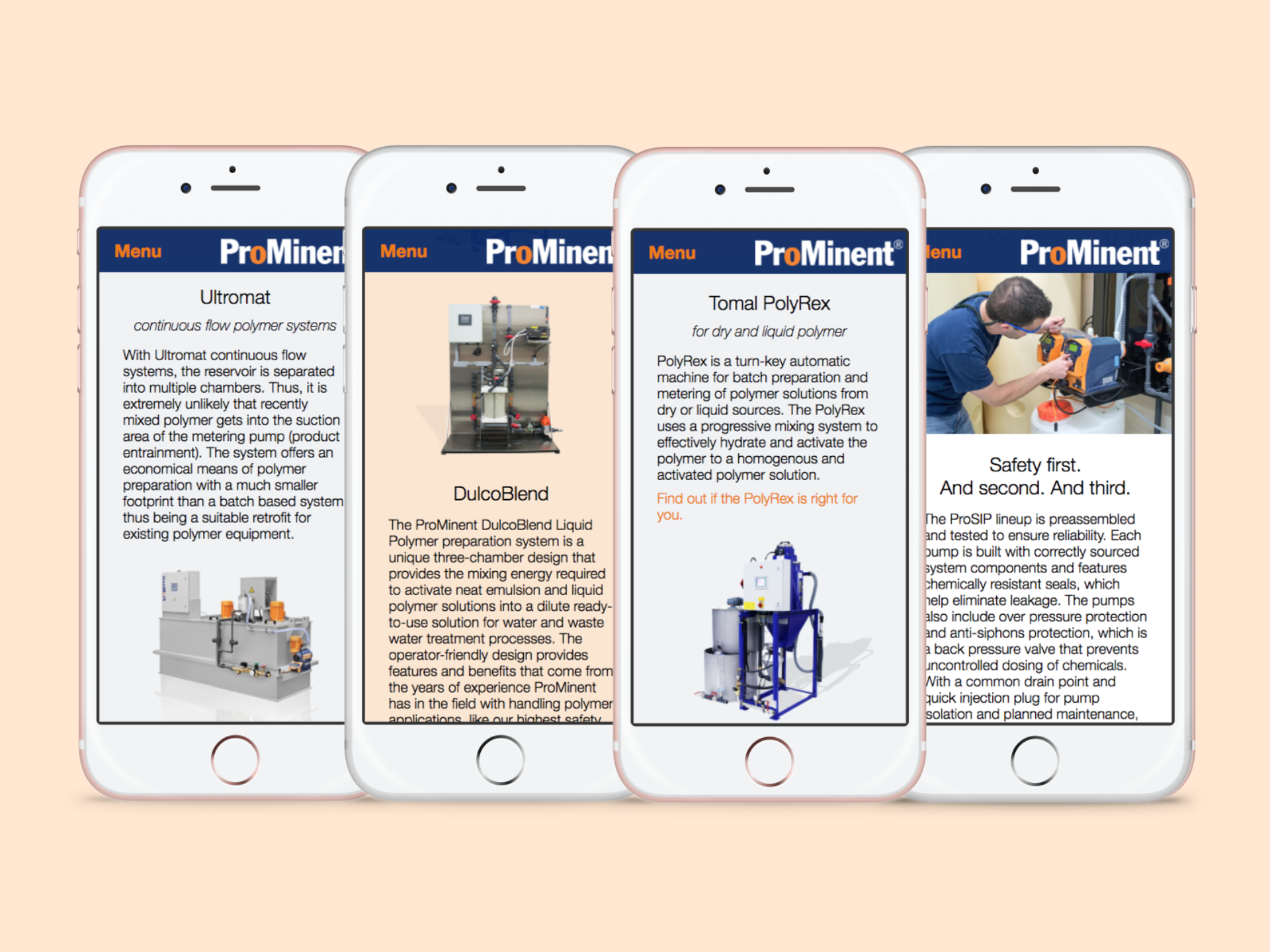 A long-term strategy
We also collaborated to create a strong, ten-year plan for digital marketing. I wanted to create a strategy that could enhance the reputation of ProMinent with new customers, clarify ProMinent's messaging, and give potential customers a taste of what it's like to work with ProMinent while they were browsing online.
Thanks to our collaborative efforts, ProMinent was ready for their next decade of business online.
"I worked with Nathan for over 2 years. He handled all of our marketing, art, and web presence. Nathan did a great job keeping our website current and our marketing materials both friendly and effective. If you need a company to handle marketing, web and social networking challenges, call Nathan."

Garth deBruyn

Vice President, ProMinent Fluid Controls Canada