A new website for a Canadian prison ministry
A website designed to attract volunteers, donors, and ministry partners.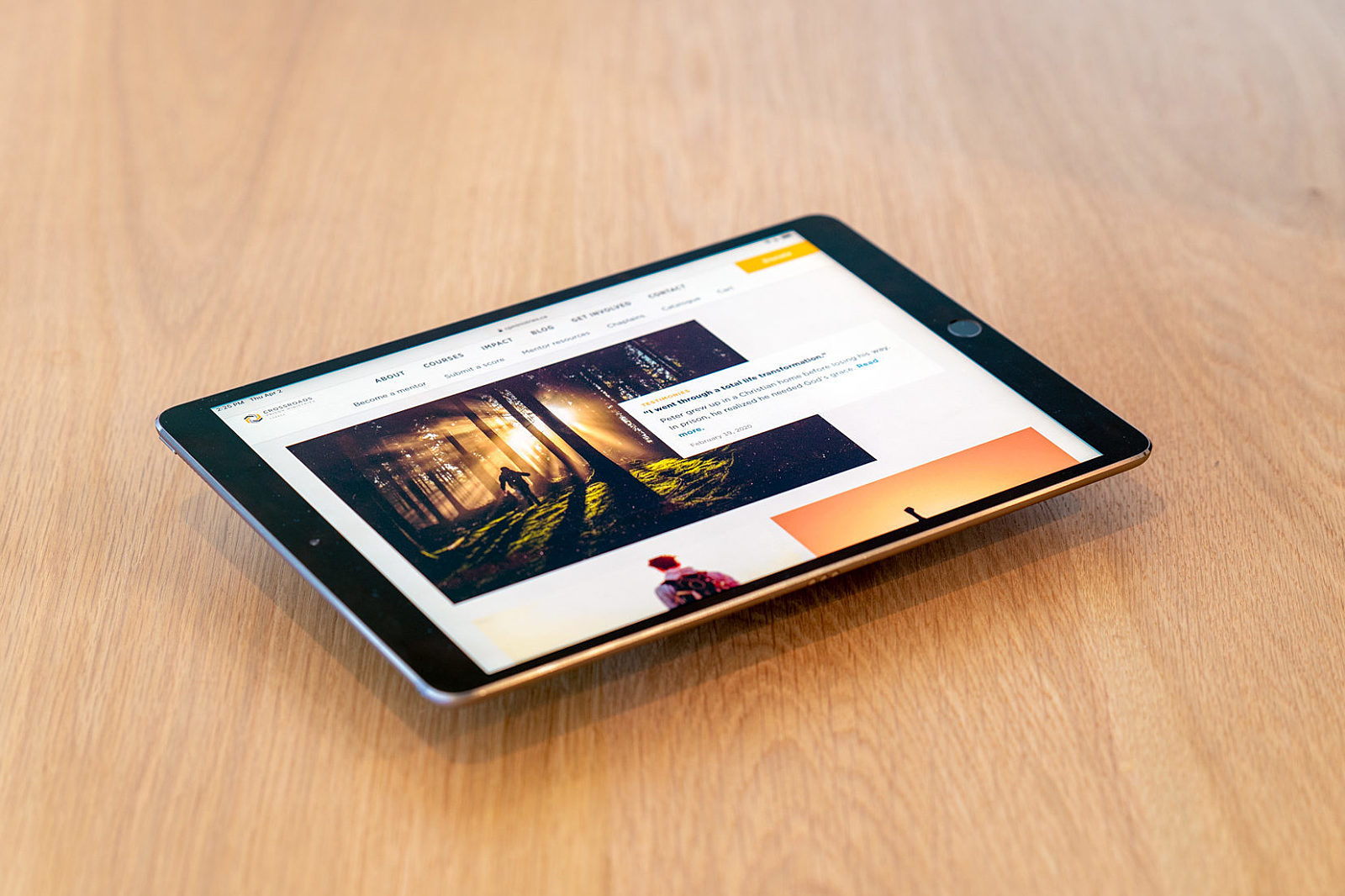 The brief
Crossroads Prison Ministries has held a presence in Canada for over a decade. They offer correspondence-based Bible courses that connect incarcerated prisoners with trained volunteer mentors and restore lives, prisons, and churches through the Gospel. In 2019 alone, over 1,000 inmates enrolled in the program for the first time.
When the head office of Crossroads US rebranded the organization, I was hired to create a new website centred around this branding. The website had three goals:
Resource volunteers
Crossroads offers a series of Bible-based correspondence courses for people in prison across Canada. They have a large group of trained volunteers who mark each course and respond to each lesson. The website had to be designed with the needs of these volunteers in mind. To that end, the website houses resource hubs for both chaplains and mentors.
Market Crossroads
Crossroads also partners with chaplains and other non-profits working in prisons all over Canada. The website had to help inform those organizations and attract them to Crossroads Canada, as well as attract new mentors and donors to the ministry. I designed and developed a series of marketing tools, including easy ways to learn more about Crossroads' impact, read stories from students and mentors, and explore and preview the curriculum.
Help fund the ministry
The website needed a way to accept donations. I designed a complete e‑commerce solution. It allows donors to give one-time or monthly gifts. It also allows them to browse a catalogue and financially support specific needs, so they know exactly where their money is going.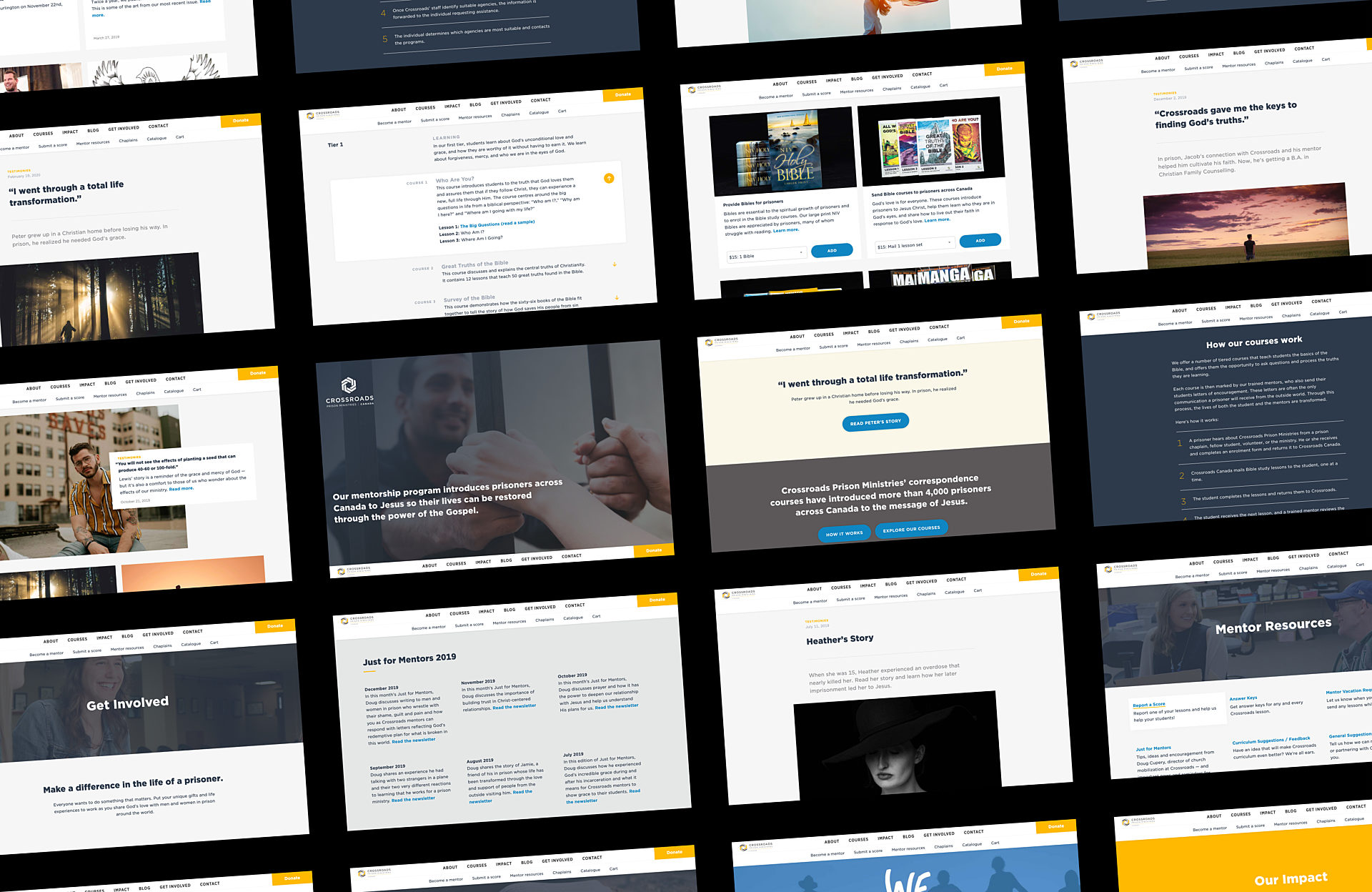 The new Crossroads website is mobile-friendly, responsive, and easy to use. The website is stuffed with content, so extra care was given to the site navigation, making way finding intuitive and easy. Nothing is hidden inside a drop-down hover menu, making the entire website easy to browse for mentors and donors alike.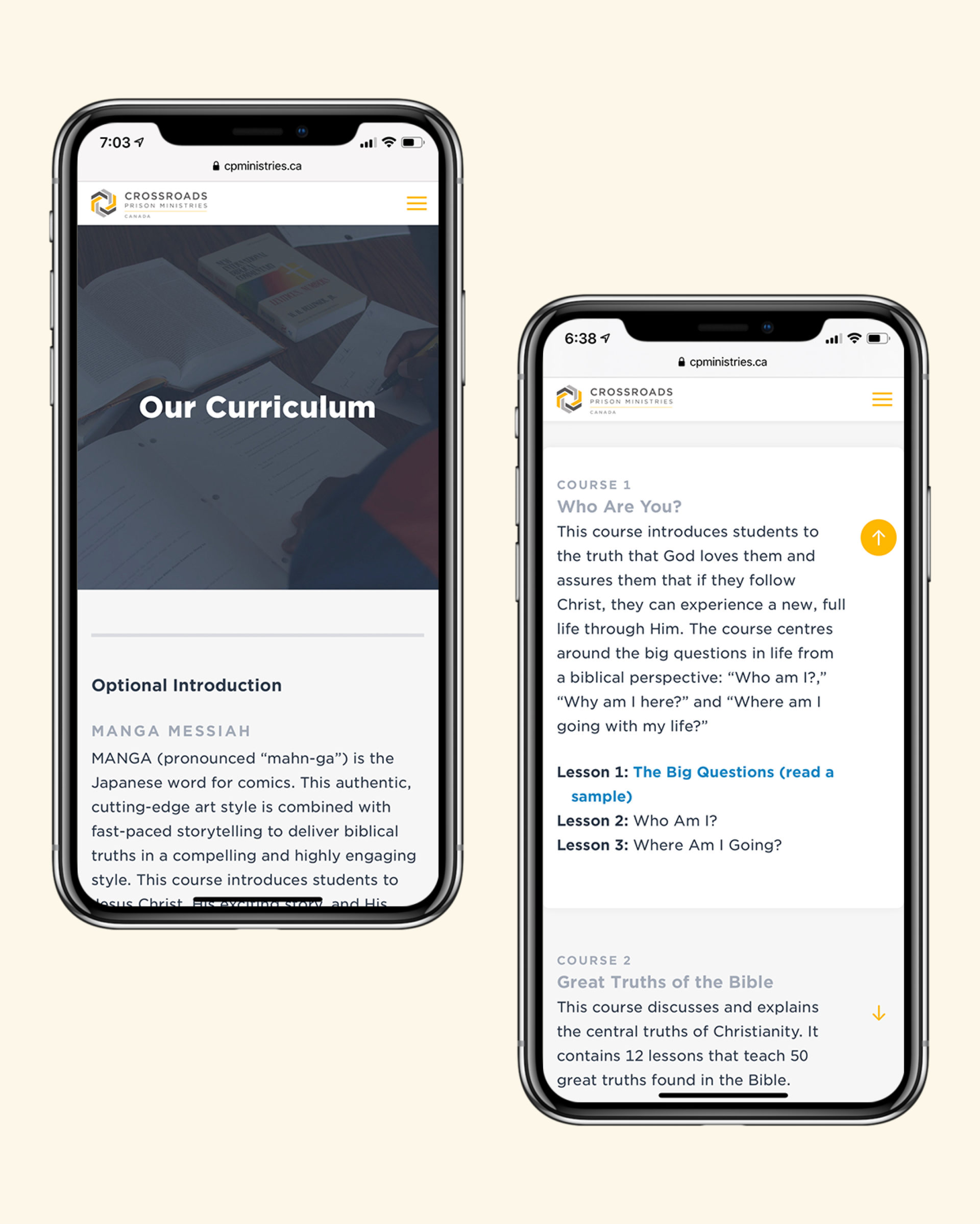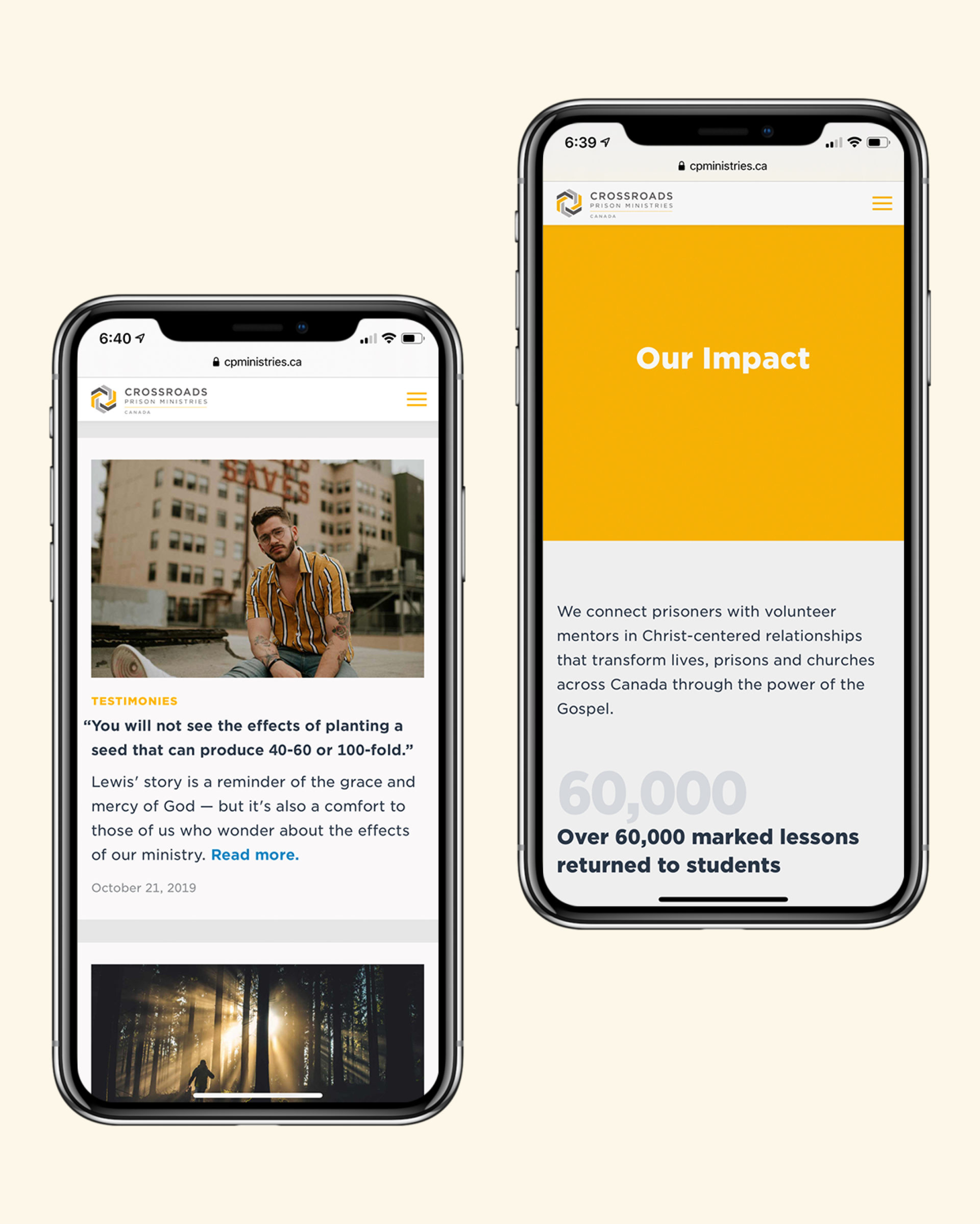 Deep diving
For potential donors, the Crossroads website has a crucial marketing role to fill. The Courses page offers an easy way to learn about each tier of education in Crossroads' program, and is fun to browse on desktop and mobile. The website also includes an Impact page, which is regularly updated to reflect the recent numbers.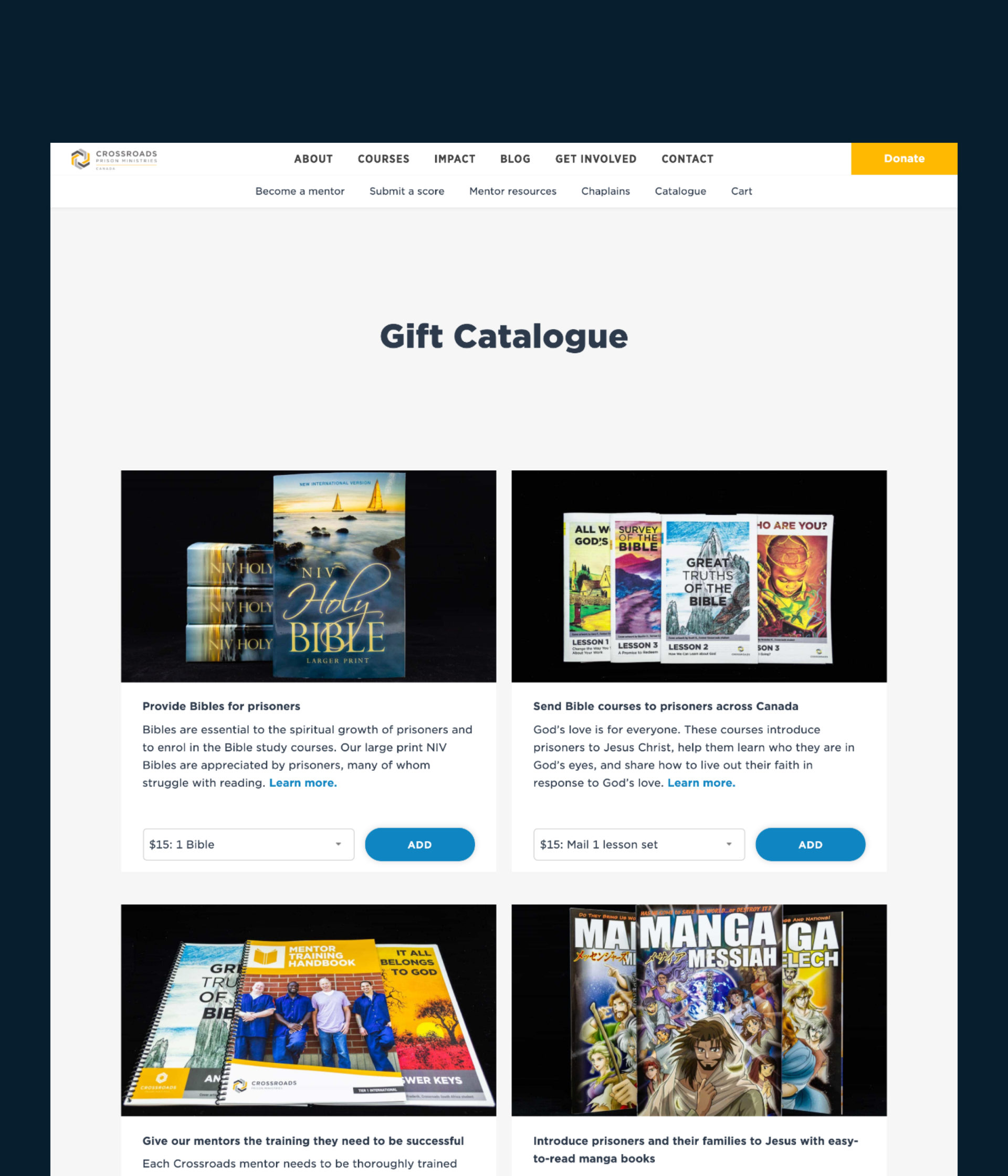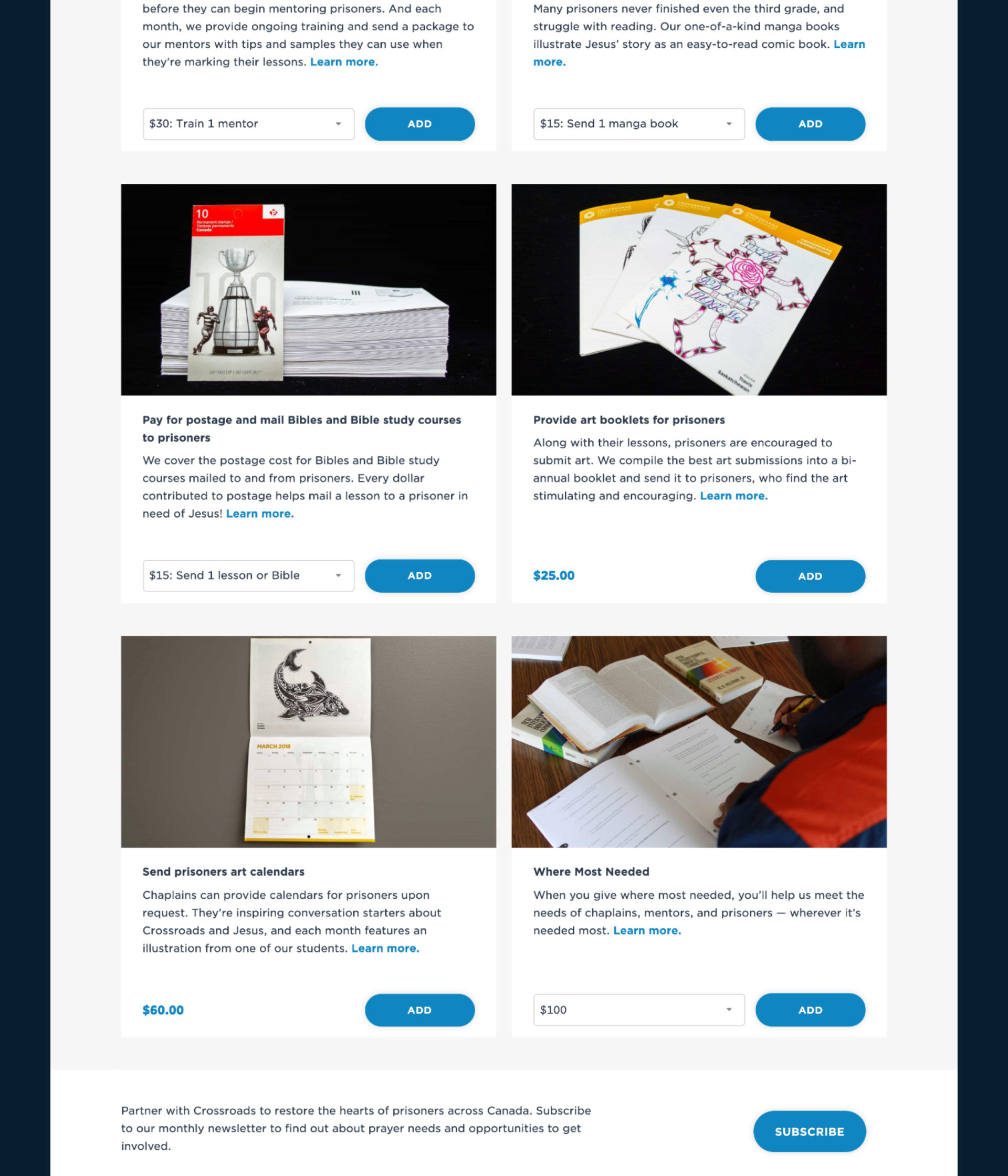 Now accepting donations
The relationship doesn't end when the donor decides to rally to the cause. The Crossroads website also supports e‑commerce. One-time and monthly donations are supported, but the website also has a full-blown e‑commerce store for specific giving opportunities. These gifts offer the opportunity to specifically allocate your gift to the need you're most interested in funding.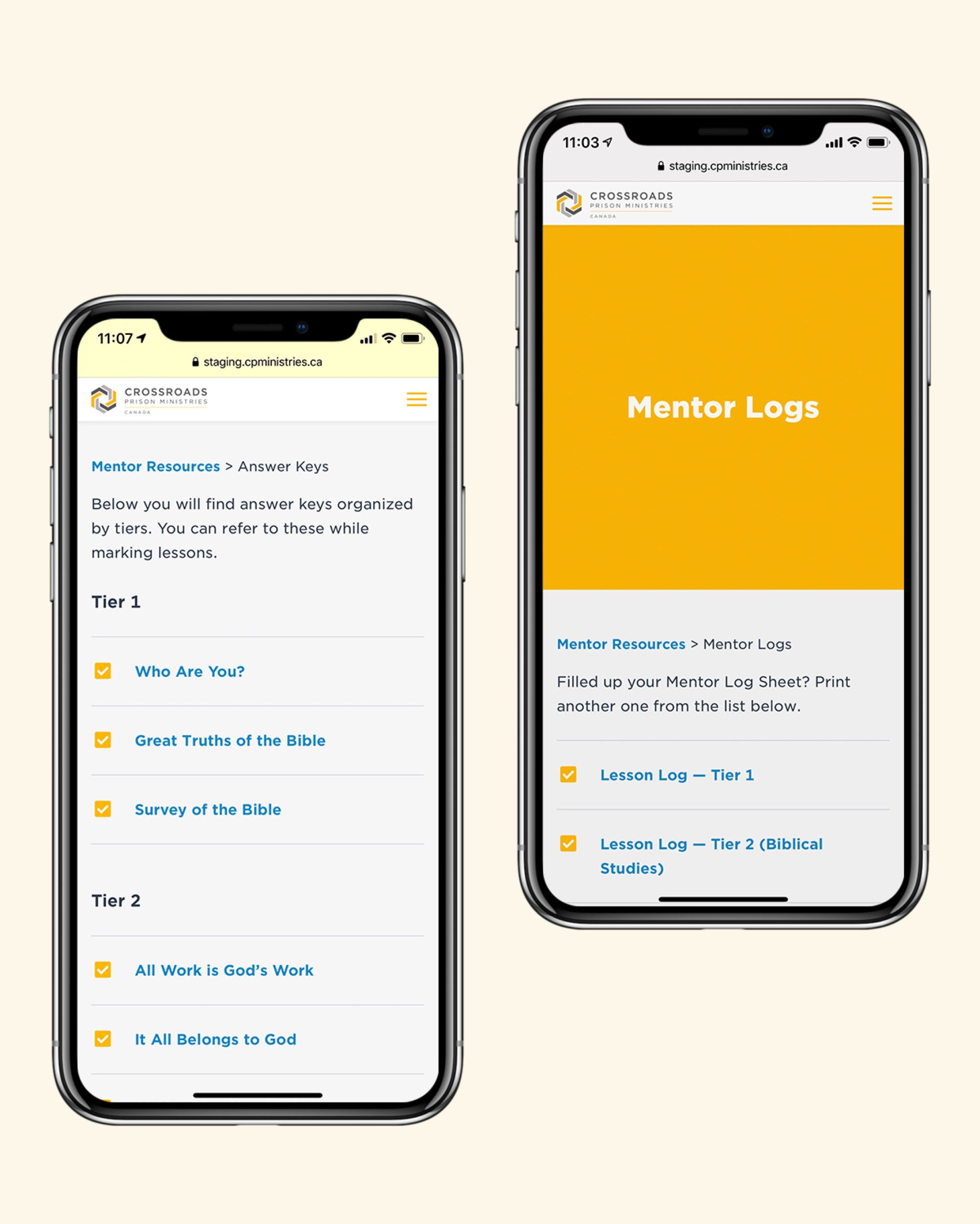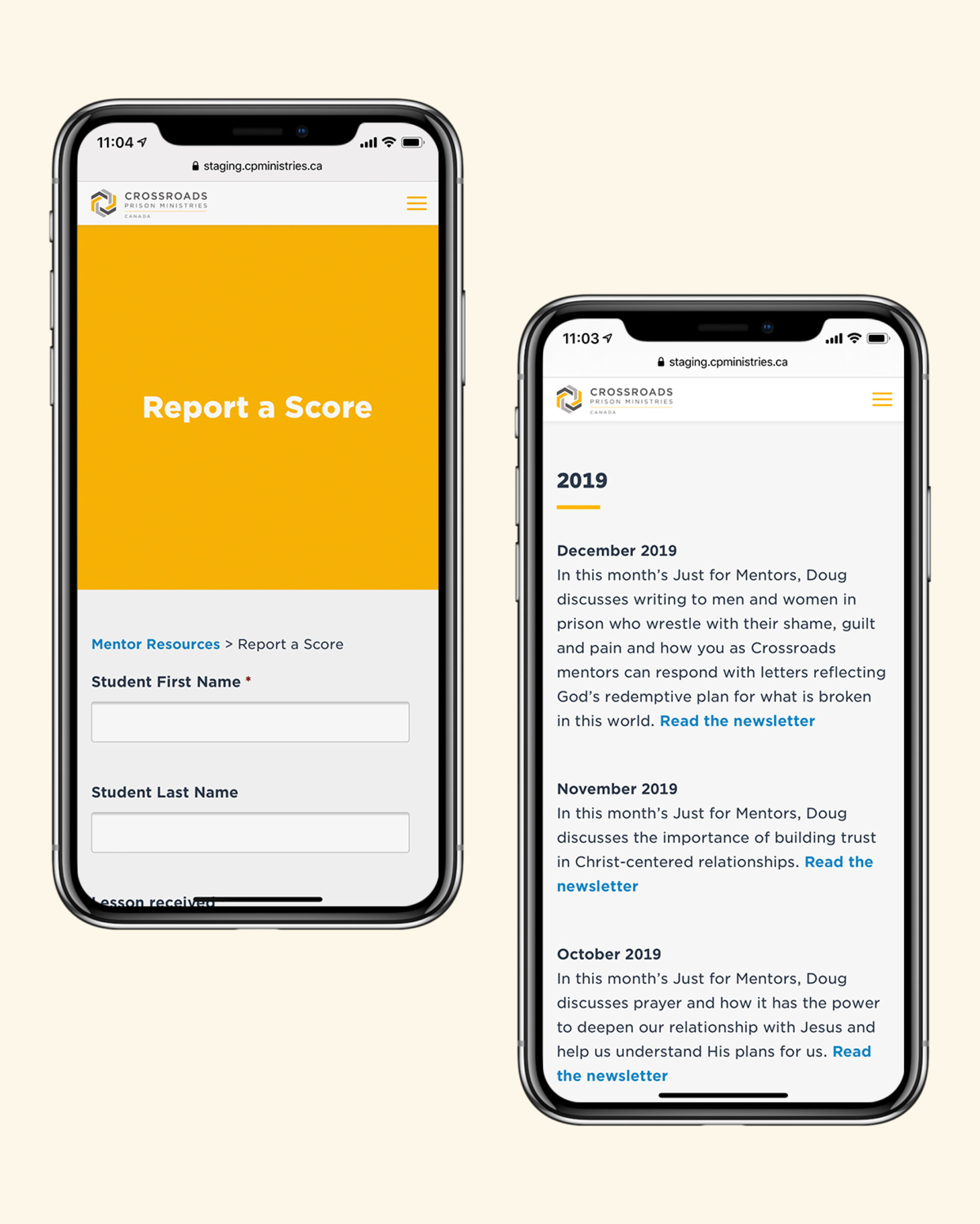 A place for resources
Finally, the website offers mentors everything they need to successfully mark their students' lessons. Whether they need to submit their scores, grab more answer keys or logs, or read the monthly mentor newsletter from the US office, all that and more is available in one place on the website — with more to come.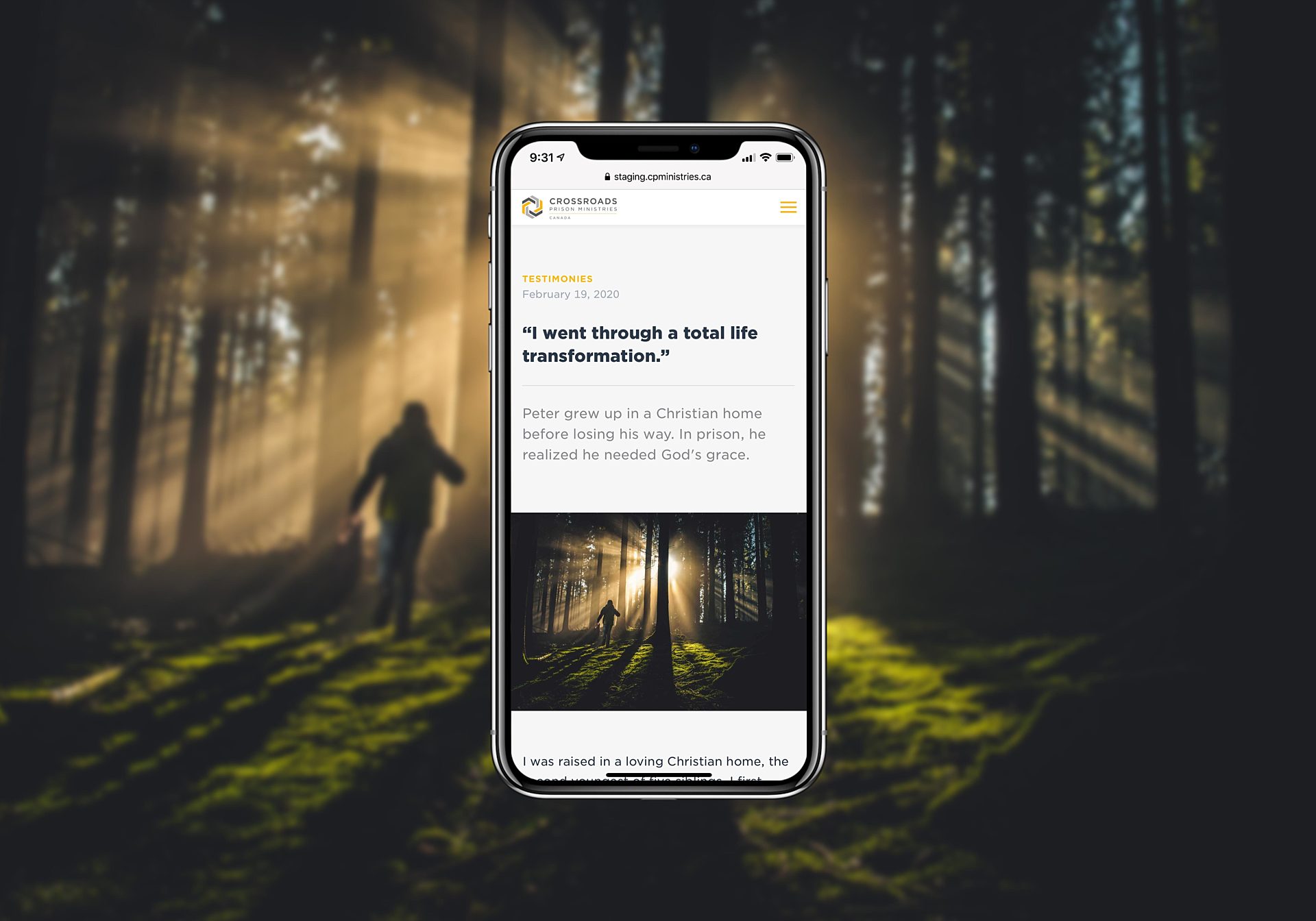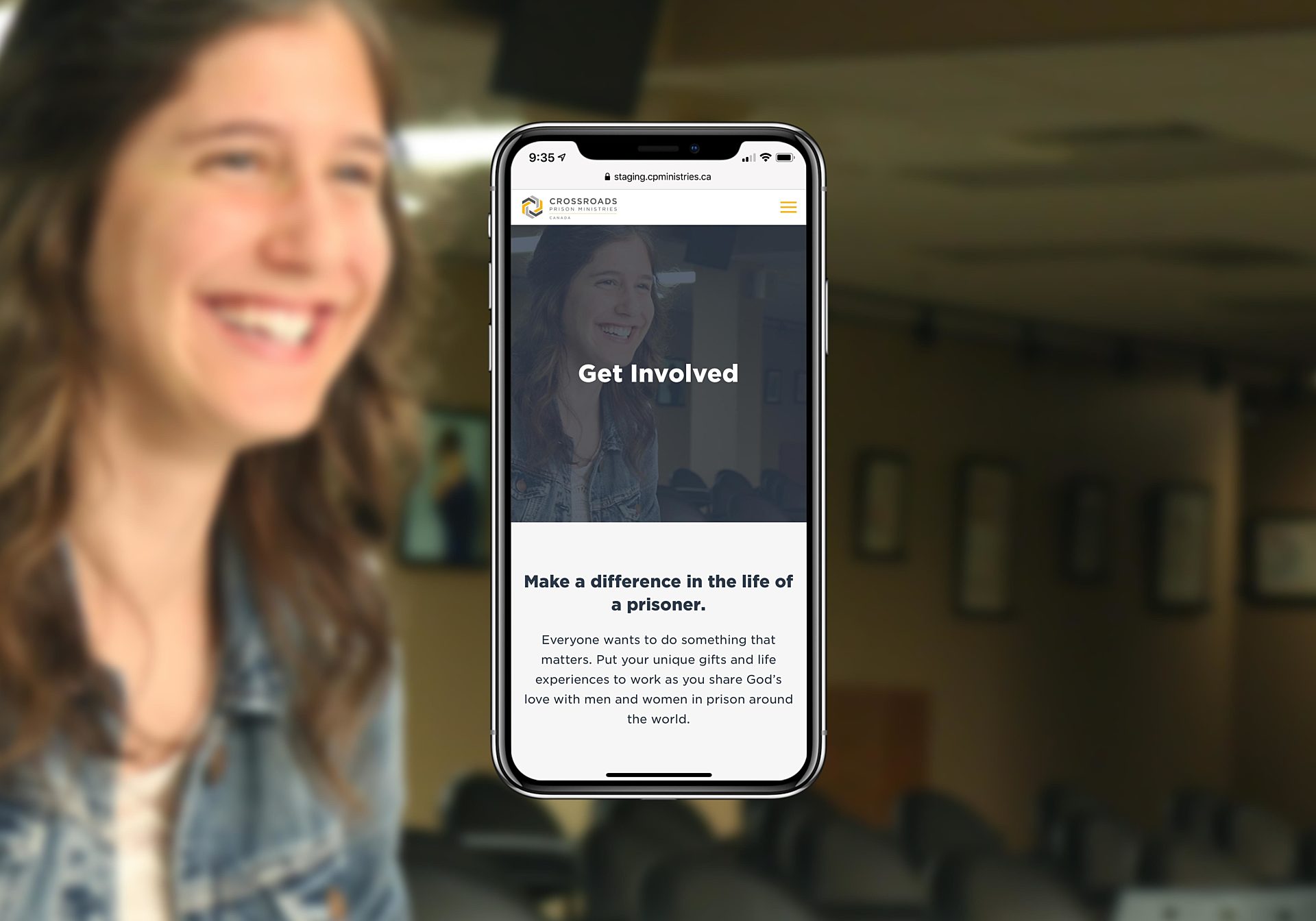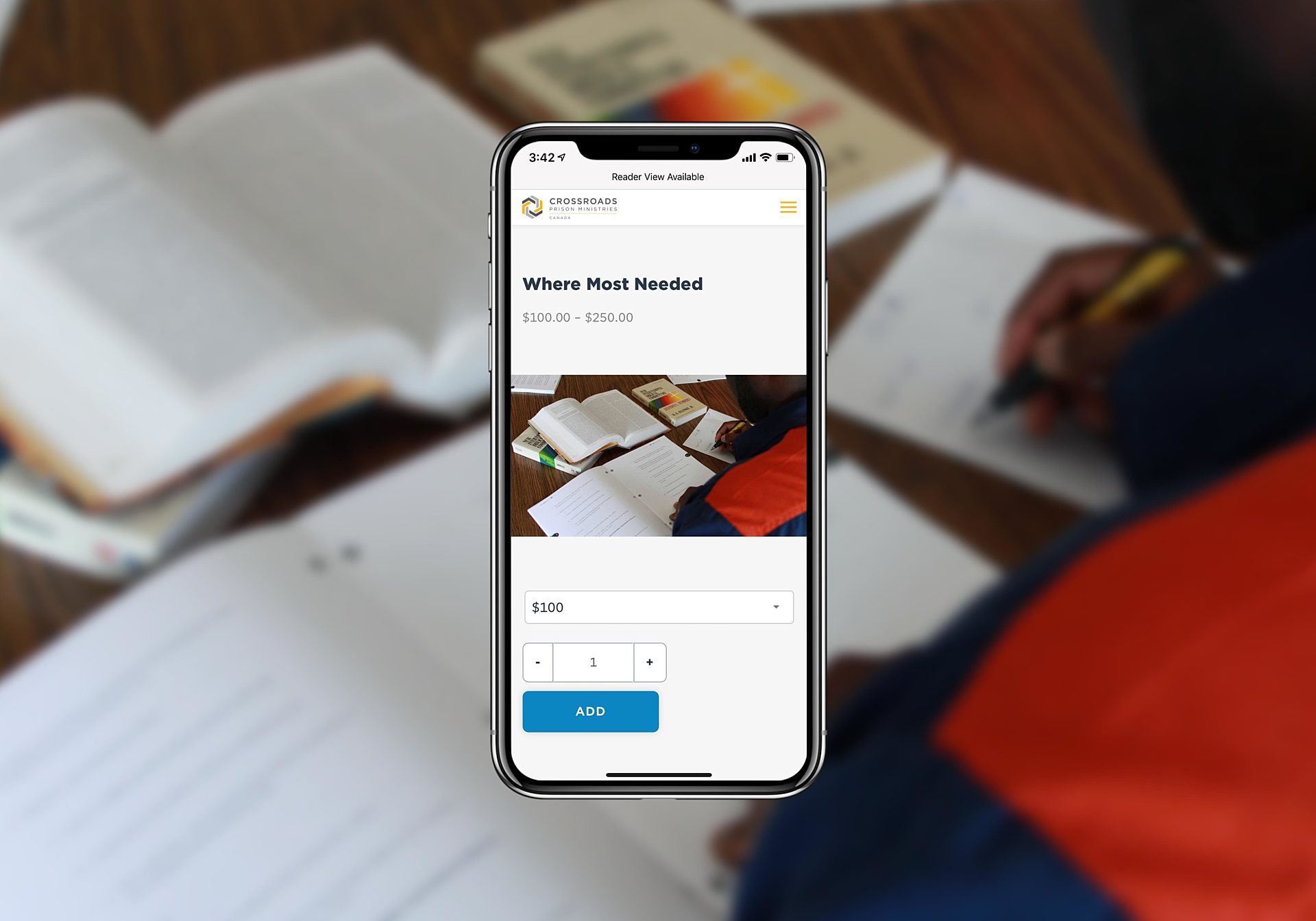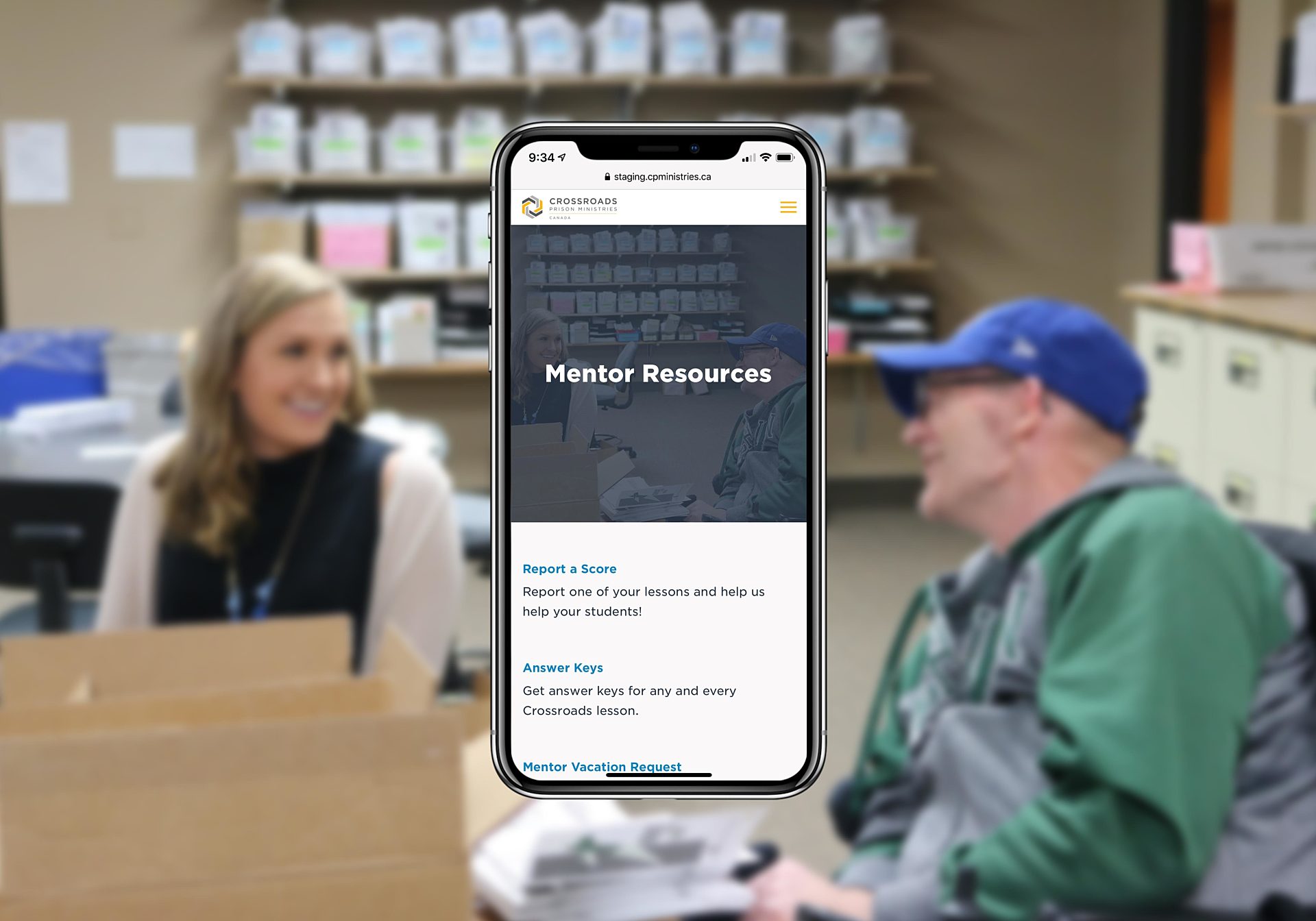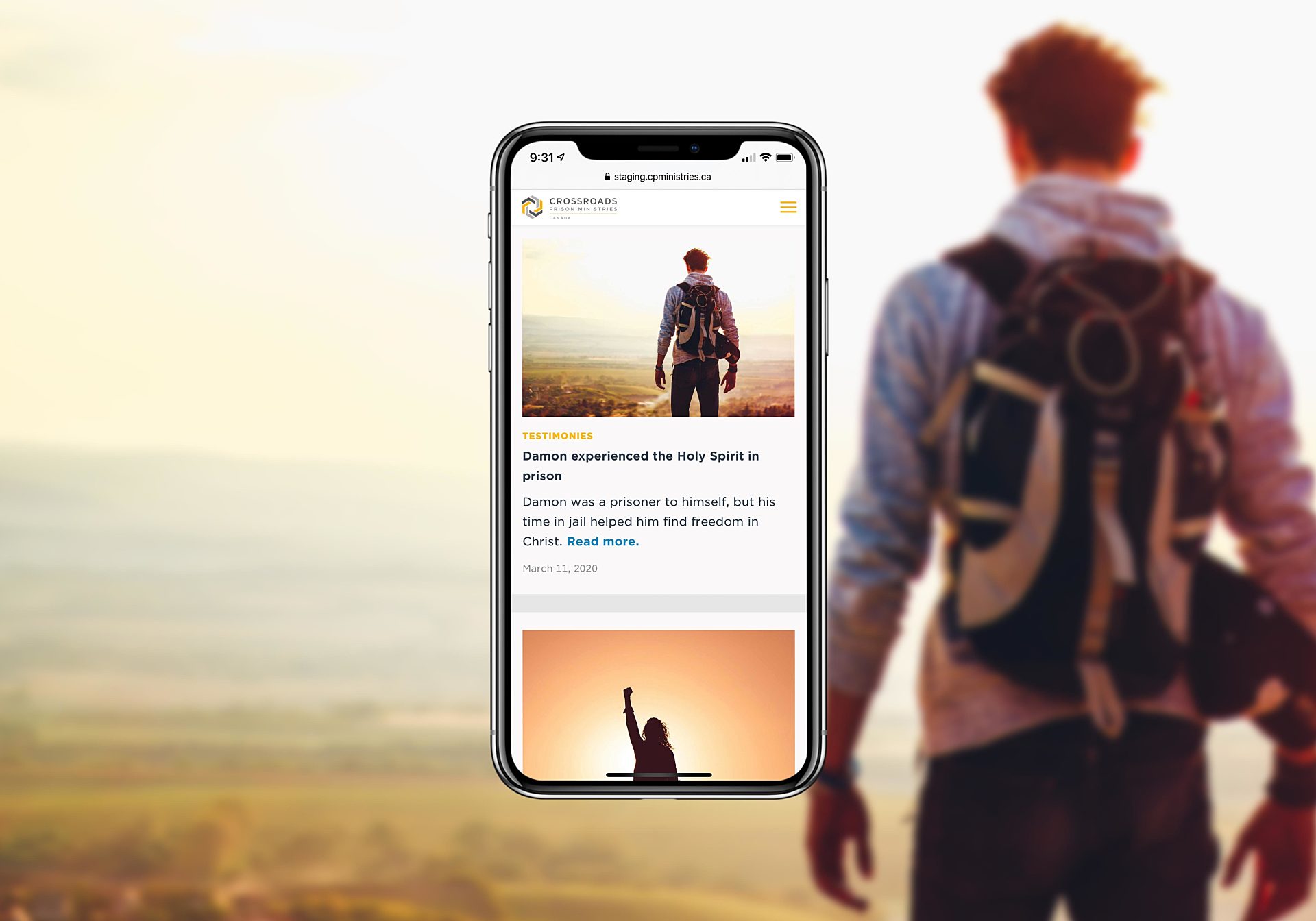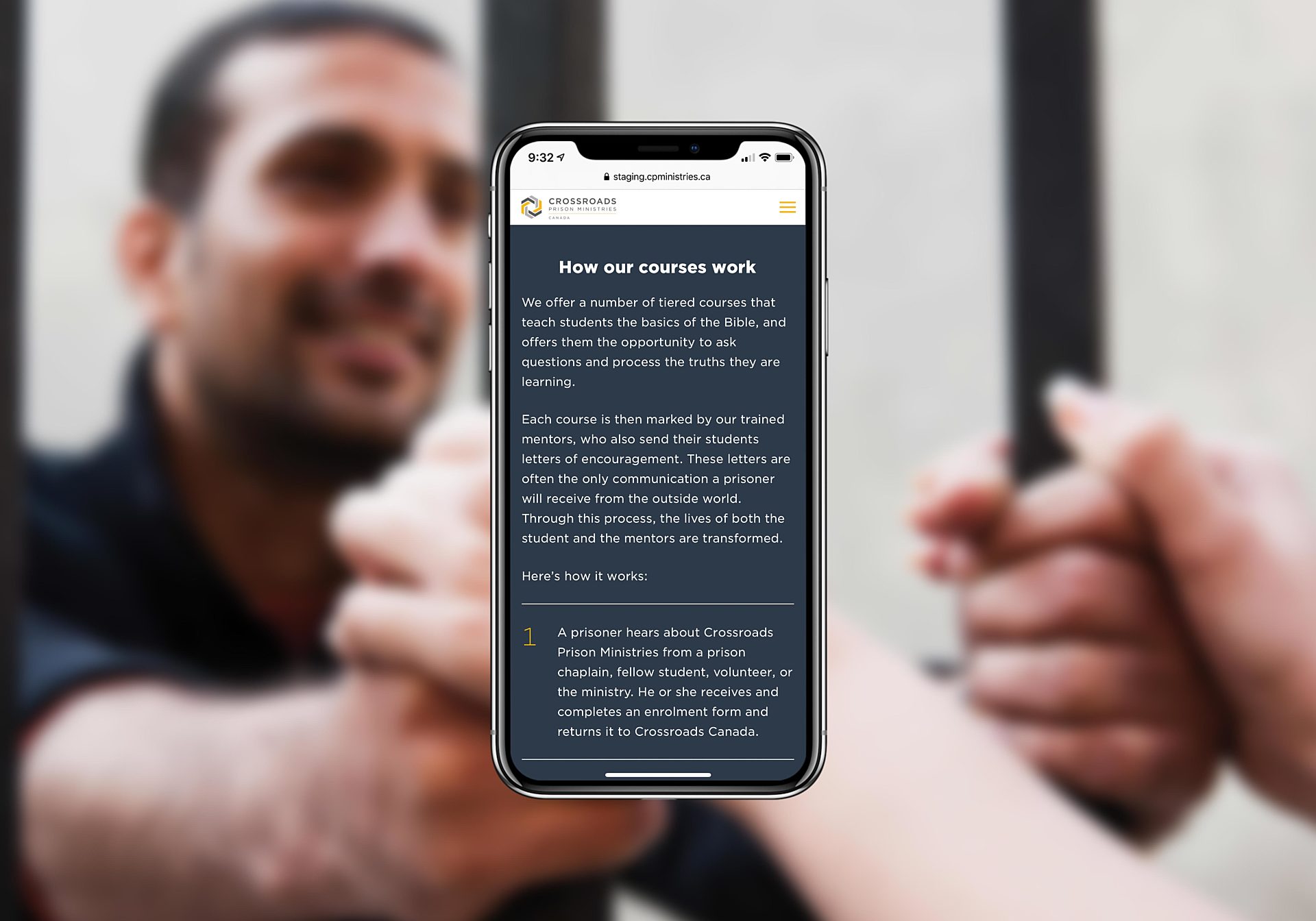 Product photography
Every item in the Crossroads catalogue required custom product photography. Crossroads needs help paying for everything from postage and mentor training to Bibles and courses.
The photos in the catalogue needed to share a similar look and feel. Each photo was captured inside a small lightbox with black background material, and was carefully shot to minimize glare on glossy surfaces.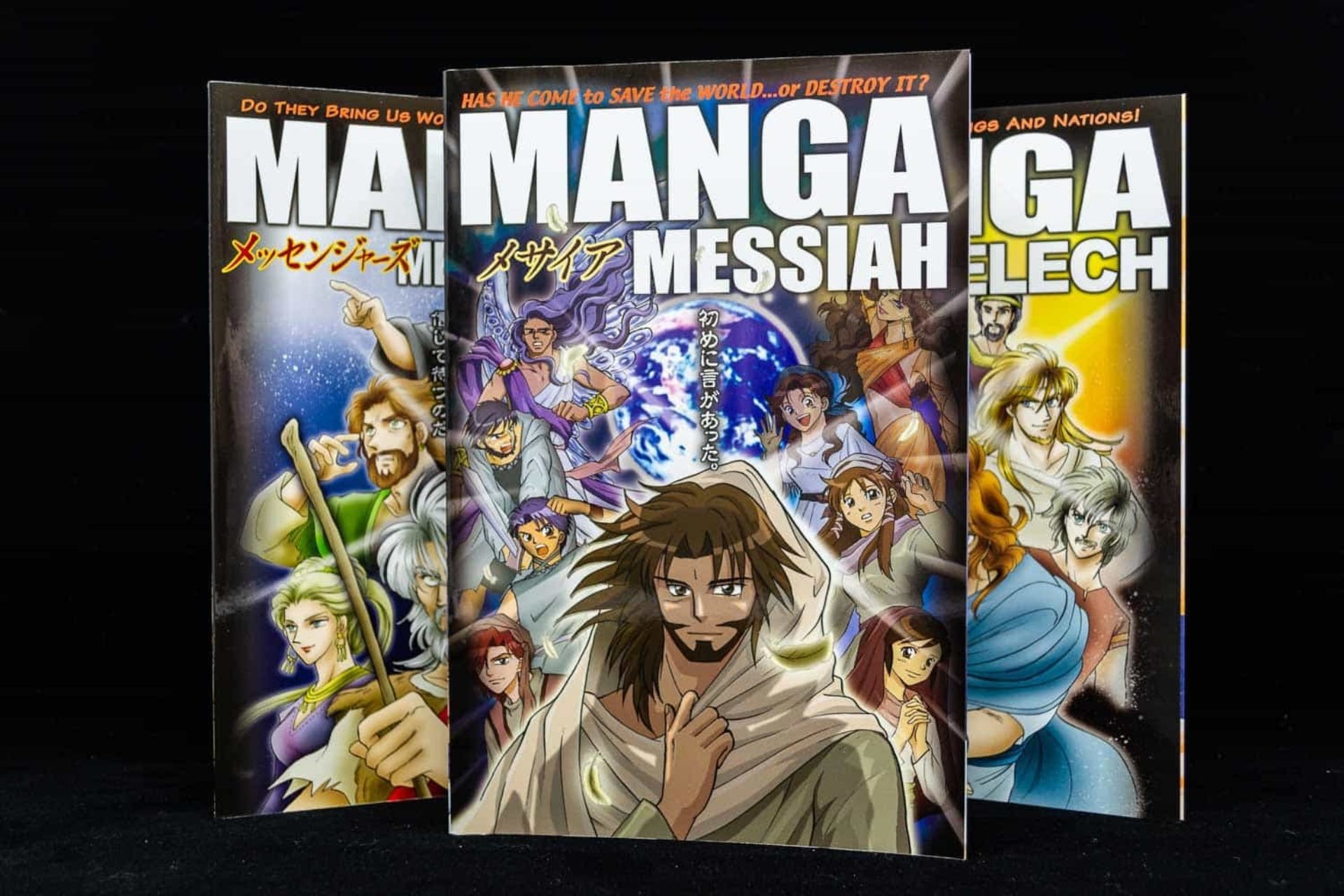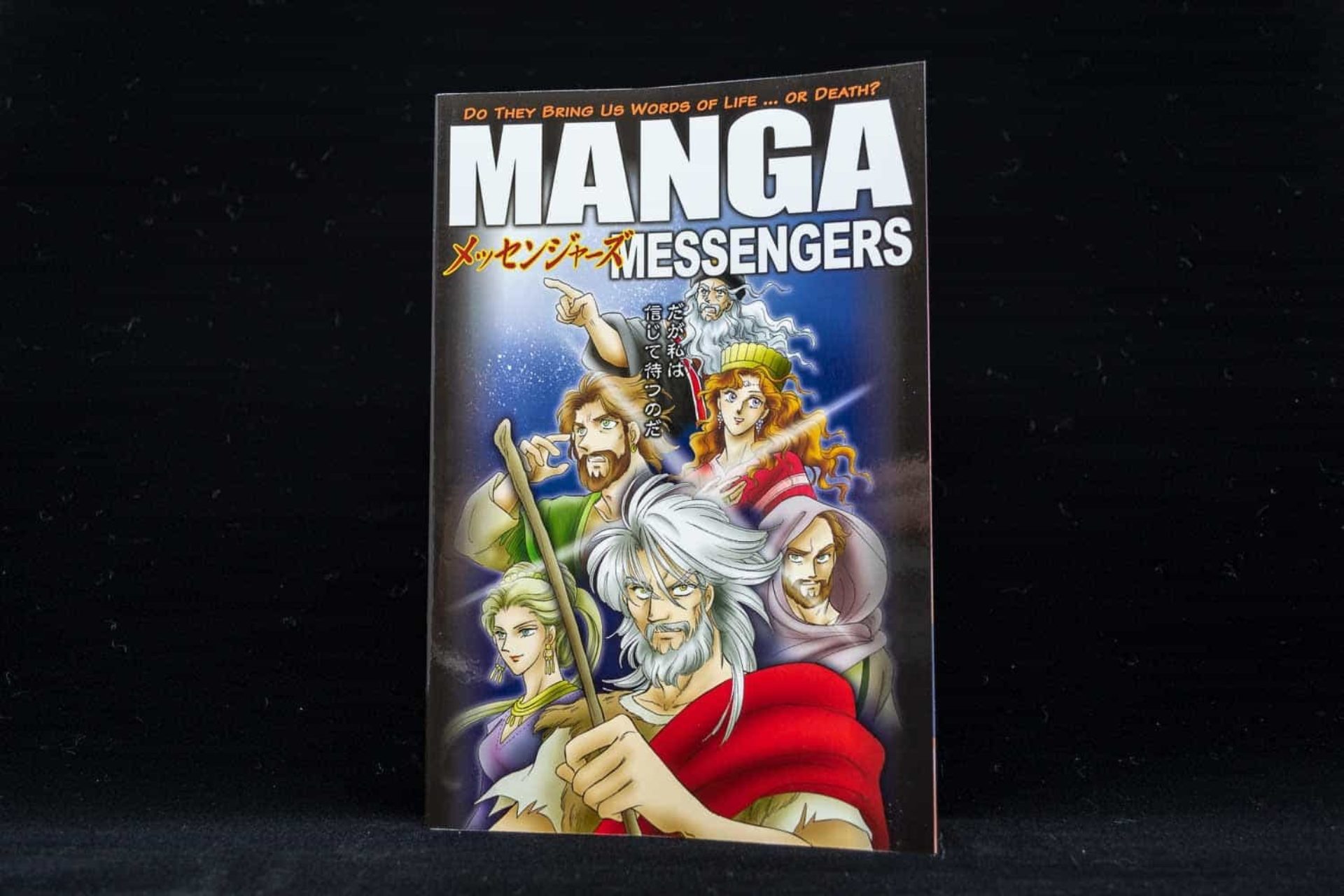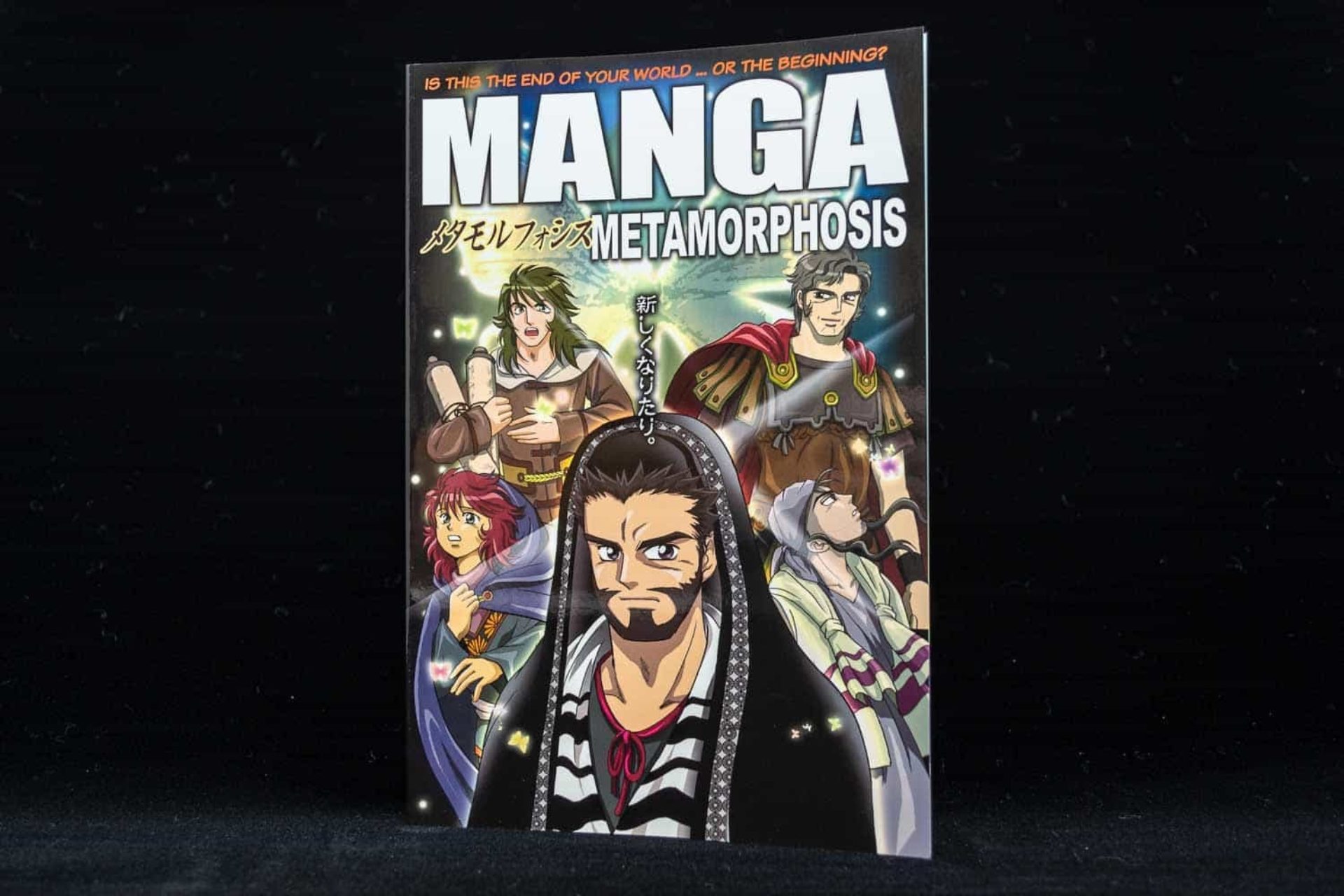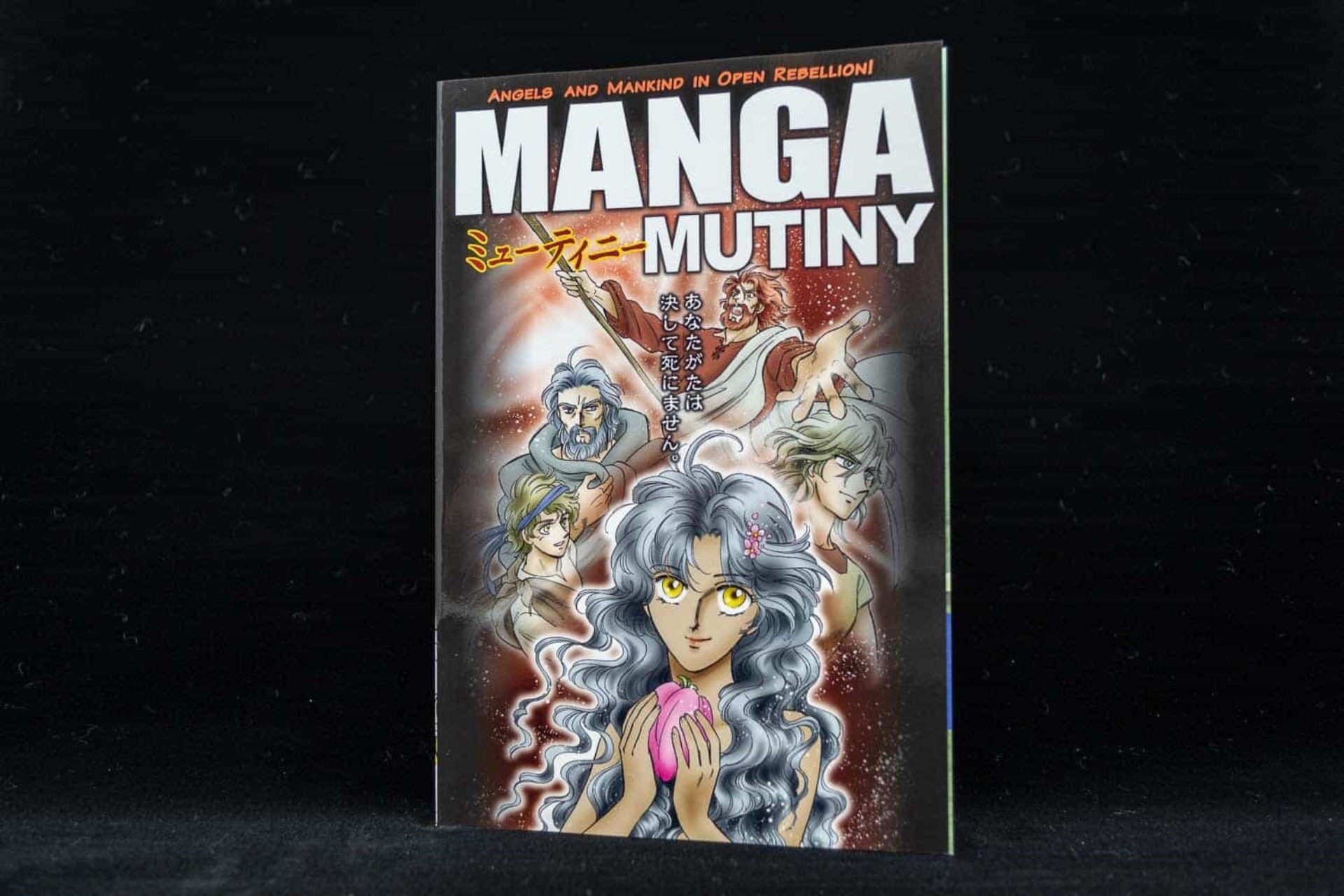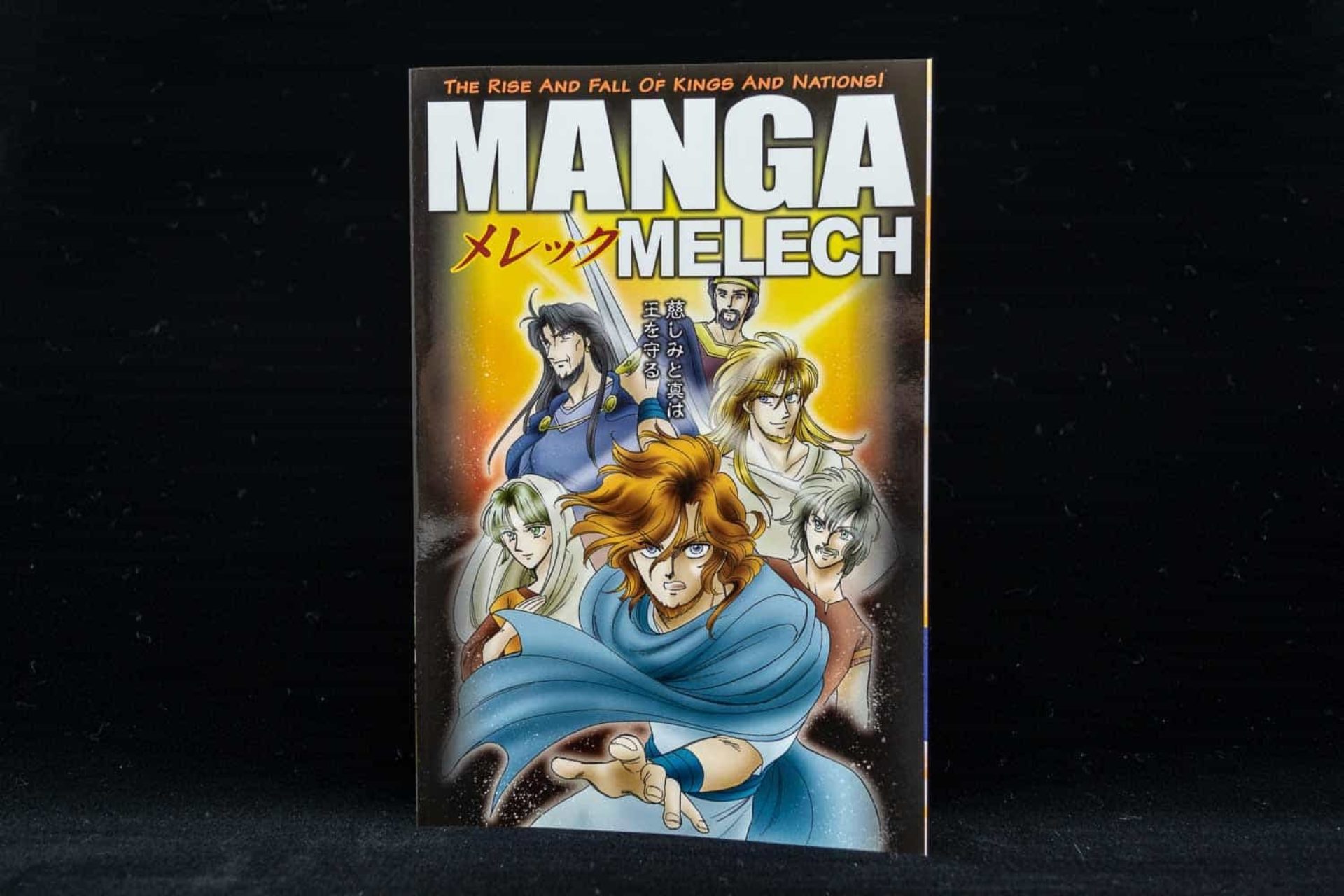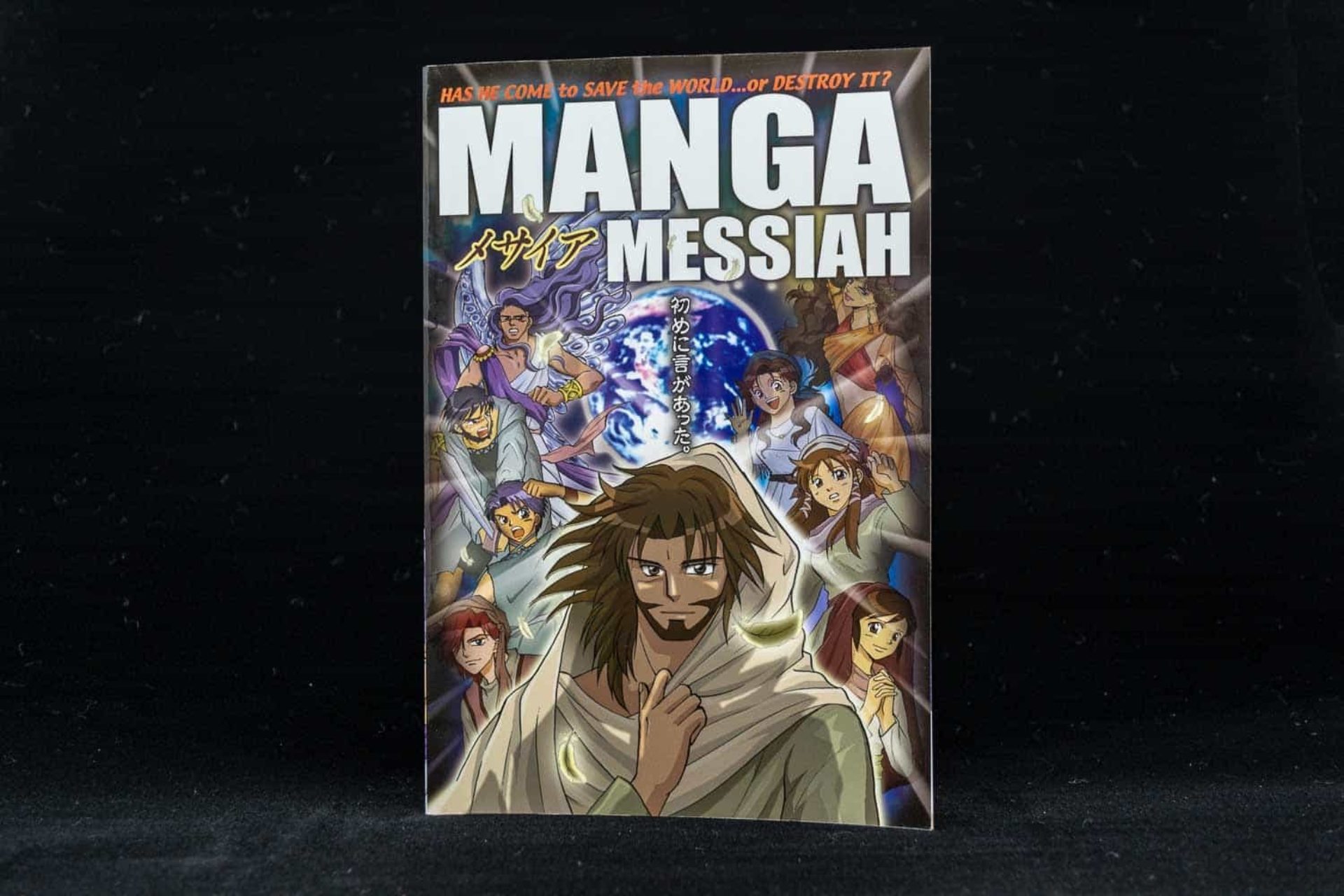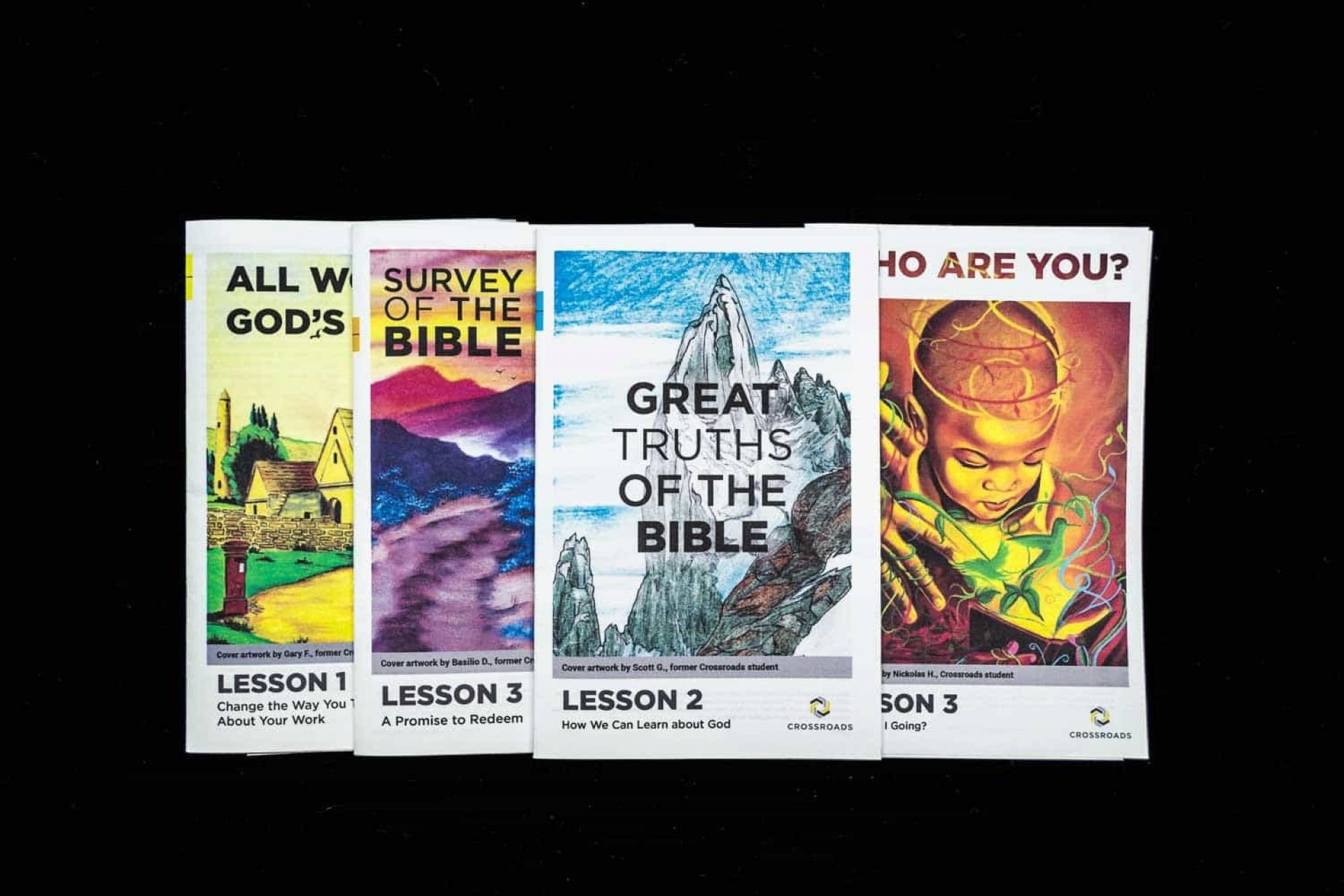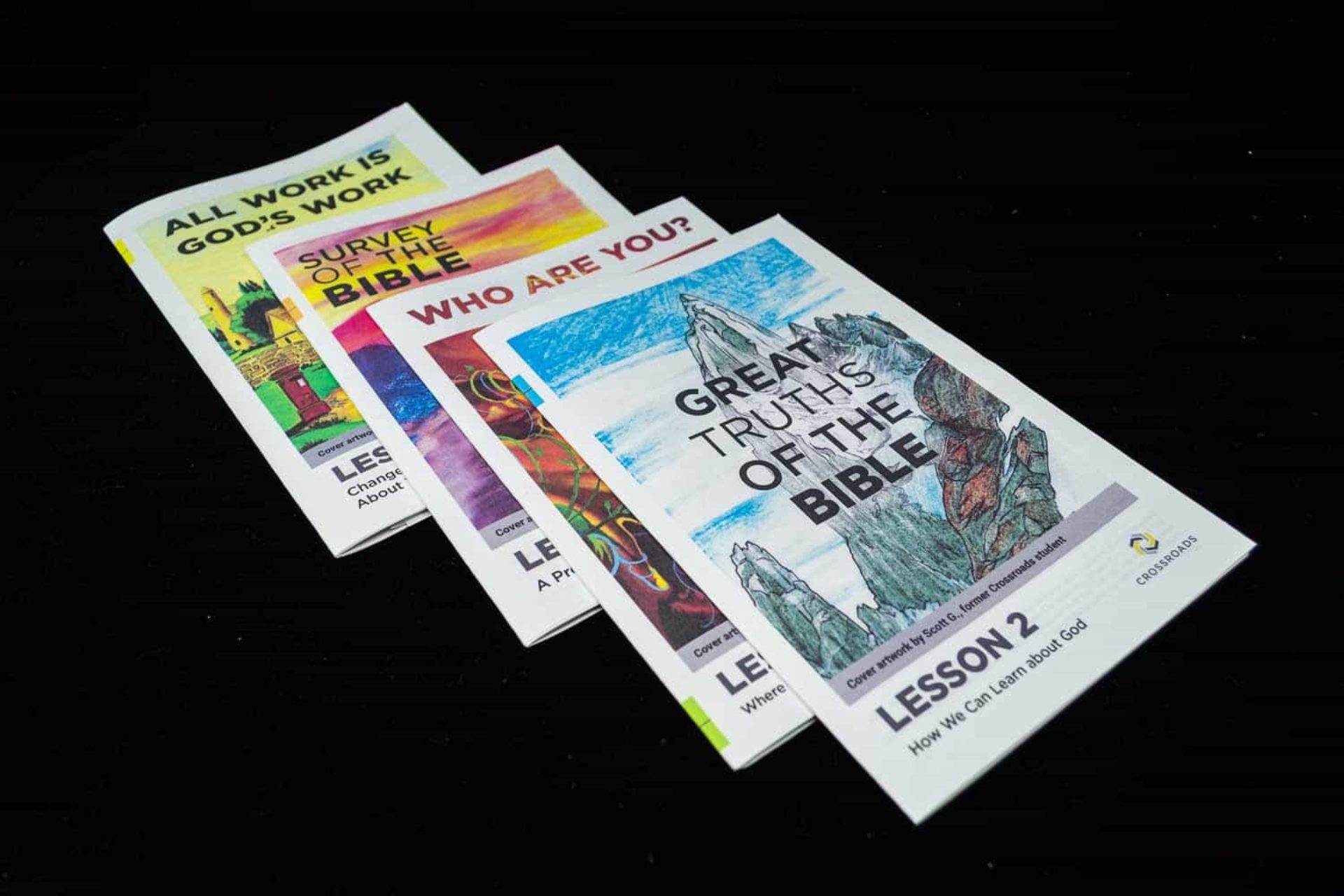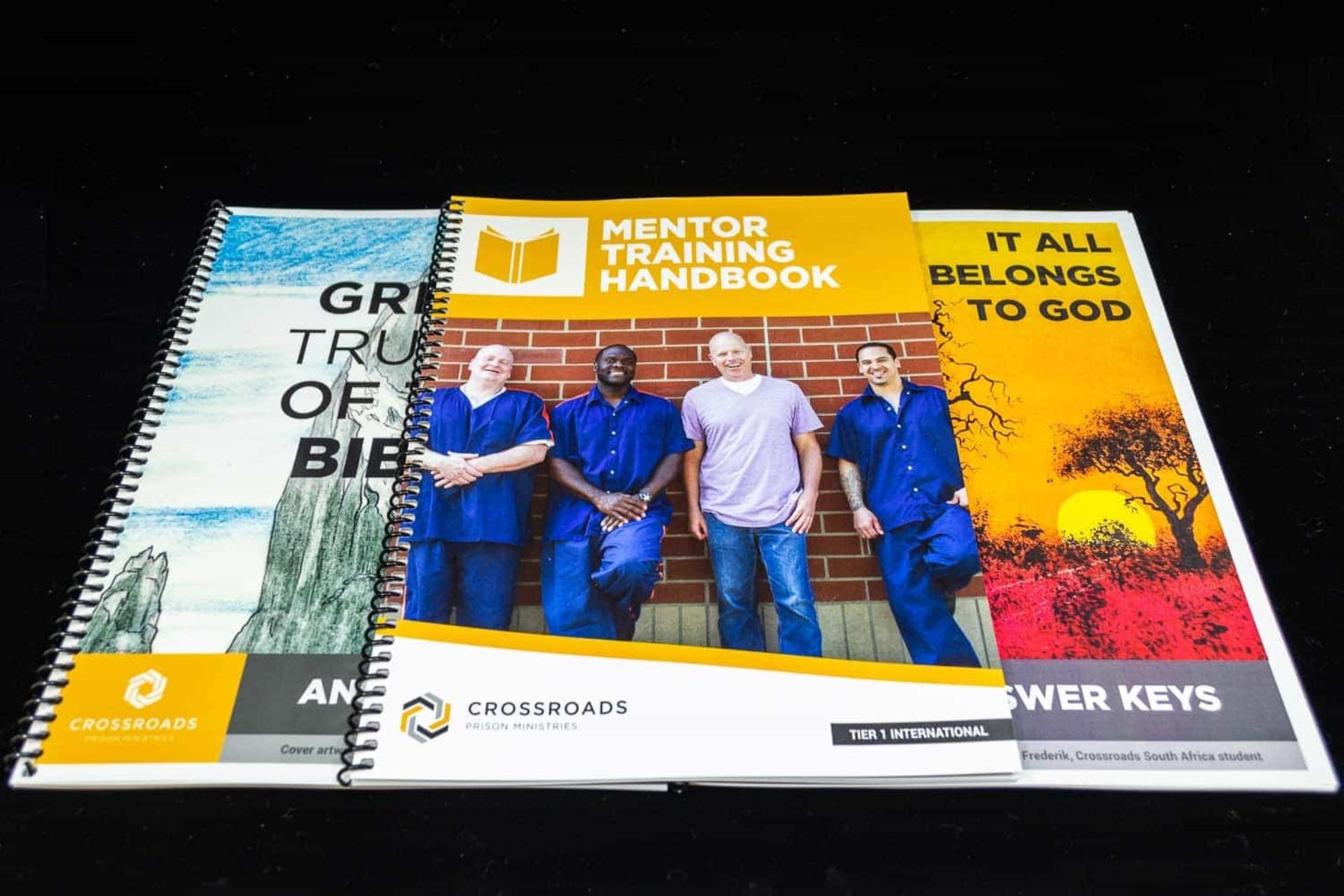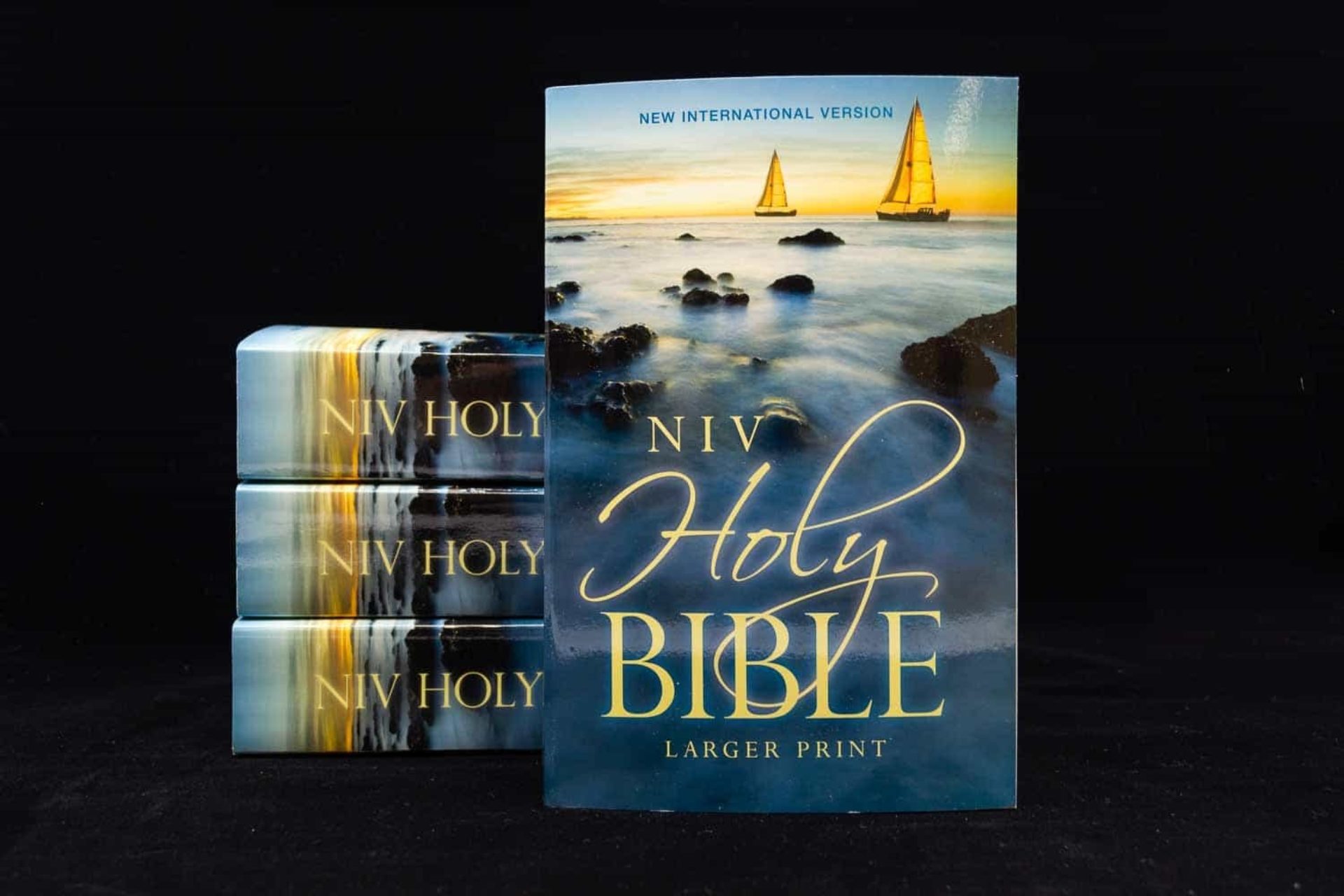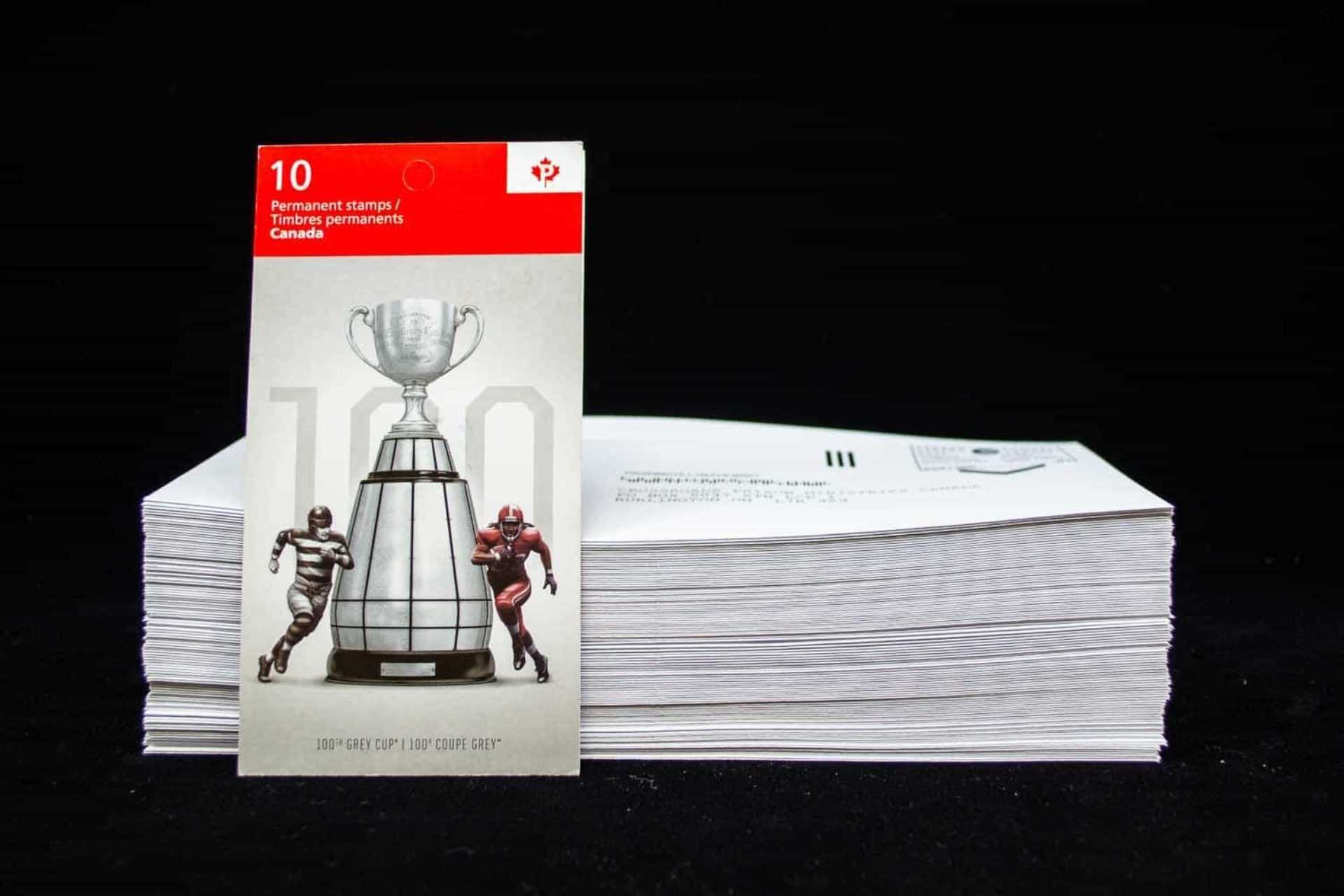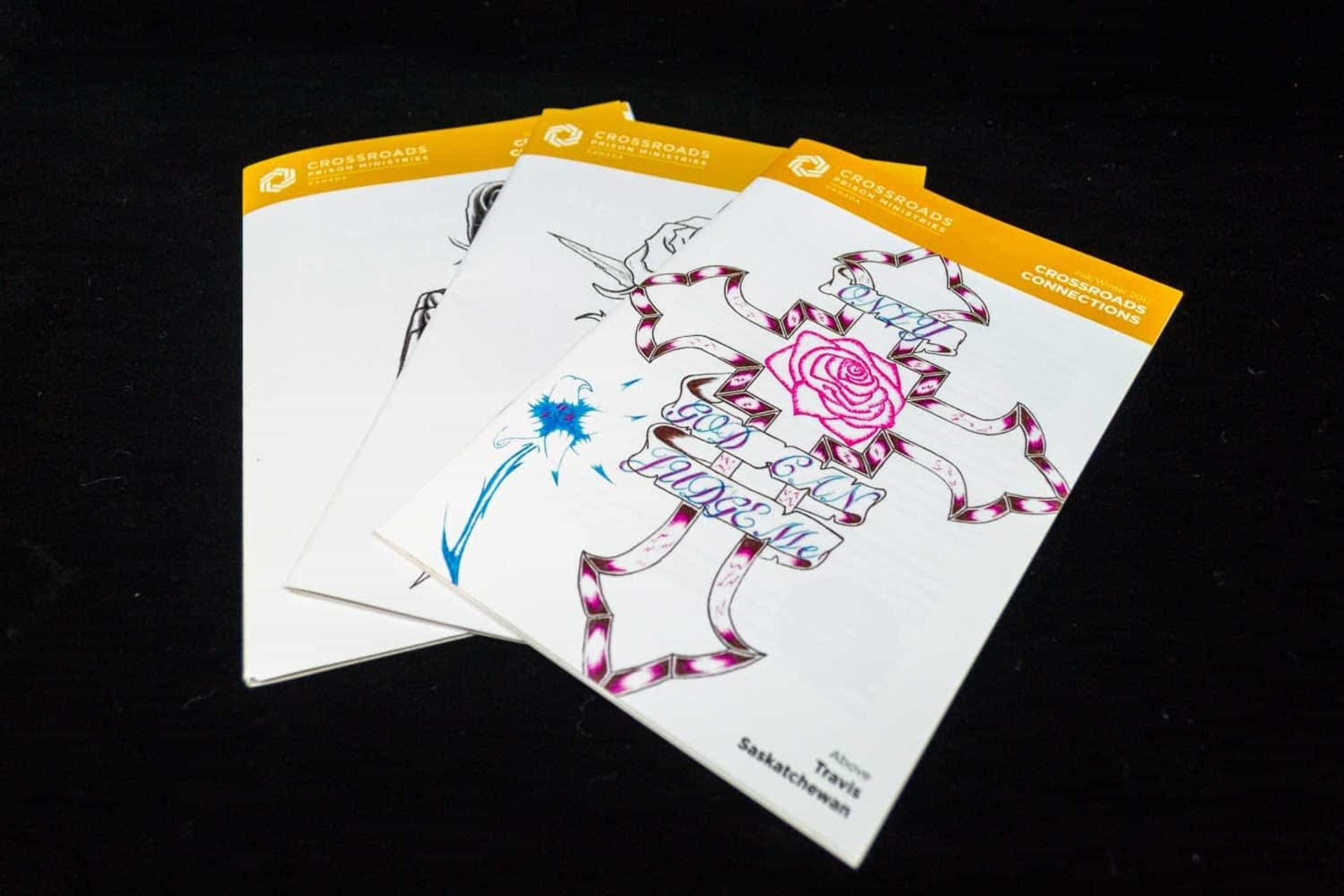 Crossroads' website lets them gather dozens of courses and lessons in one page, and makes it easy to browse their course material. A simple tap or click reveals lesson details for each course in every tier. Each course includes one lesson sample. Because there are so many courses, we focused on making them easy to browse and understand — without making the list instantly overwhelming.

Crossroads' blog collects news, student testimonies, and even photo galleries for student art or recent events. The blog houses a diverse collection of content and powers most of Crossroads' digital marketing. The archive is designed to be engaging and draw people in — even if they're not comfortable with prison ministry.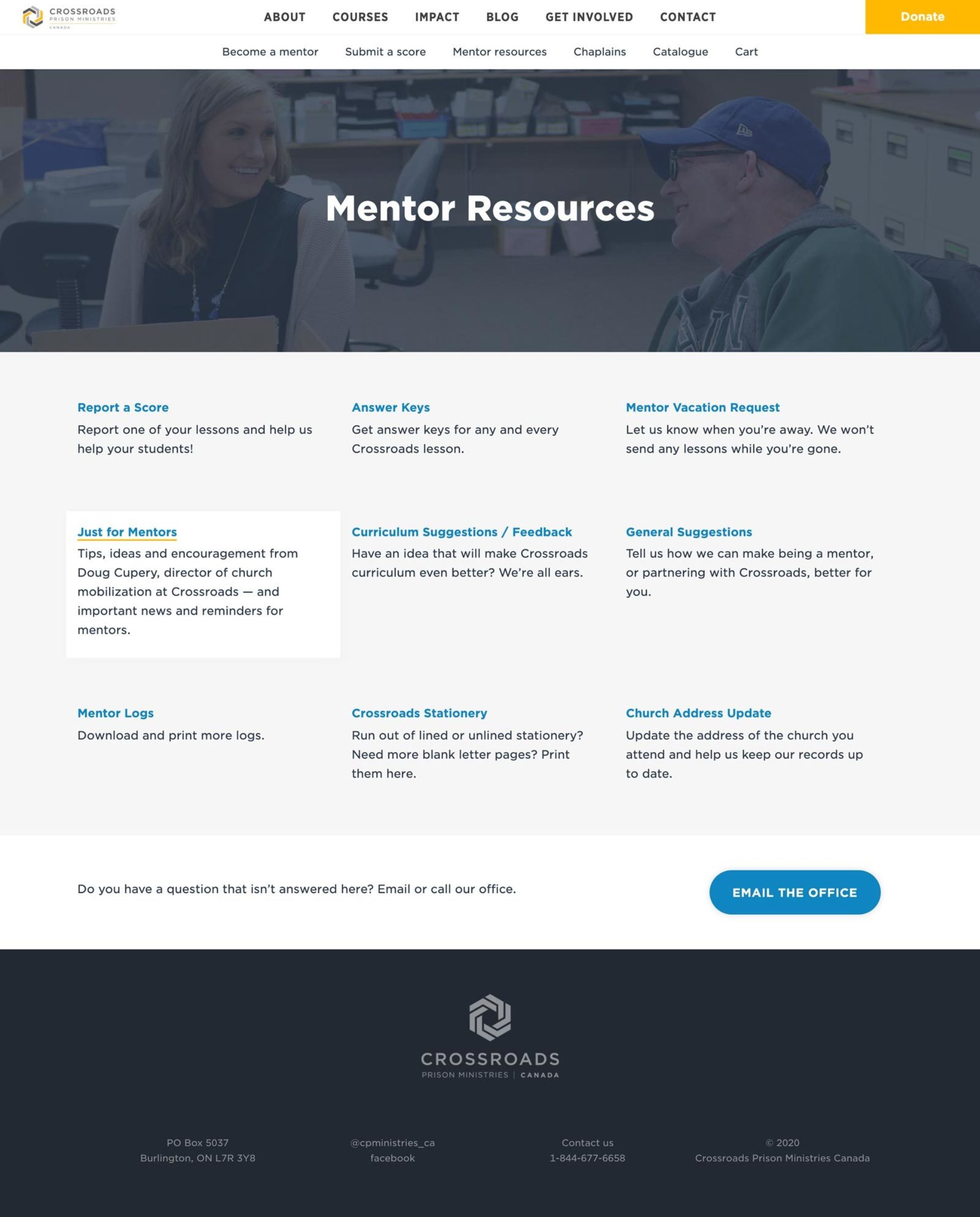 All the mentor resources are easily accessible with just a single click, and are easy to navigate on mobile thanks to large tap targets. The websites's back-end architecture makes it easy to add, remove, or modify resources as need be, and the resources are constantly evolving. With so many resources available, we focused on streamlining the selection process for volunteers and making it easier to get from Point A to Point B.
"Nathan has been an integral part of developing and establishing our ministries' website and communication tools. His creative and excellent writing skills and ability to keep the big picture in mind is exactly what our ministry needed. He continues to help us develop new resources, while keeping our message and brand consistent and clear. We look forward to working with him in the future and will gladly recommend him to any ministry or organization."

Martie van Niekerk

President, Crossroads Prison Ministries Canada